Day 1: Arrive at Kathmandu, Nepal - This itinerary assumes an arrival at Kathmandu by the early afternoon, at the latest. If your arrival is later, an additional night can be arranged at Kathmandu and your touring will begin the next day, with the two-night Dhulikhel mountain resort excursion after your exploration of the Kathmandu region, so as to avoid unnecessary hotel check-in's and drives.
Our services begin with your luxury VIP greeting upon your arrival at Kathmandu airport.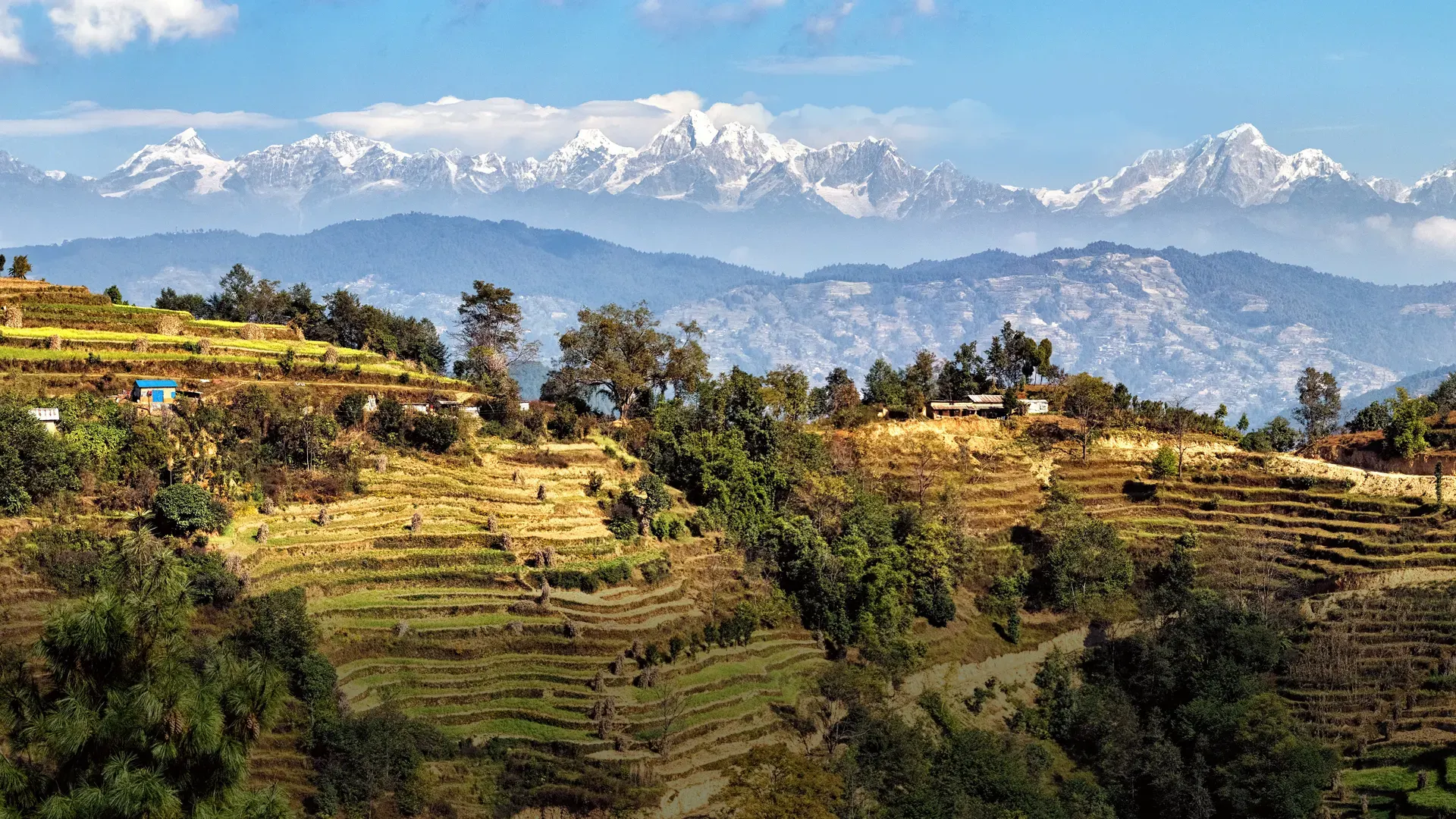 Welcome to an ancient Himalayan Country that offers a fascinating culture, incredible scenery, very warm and friendly people, great trekking opportunities, and a whole lot more.
With the exception of the fairly congested Kathmandu Valley, Nepal has charming and laid-back cities and towns, along with picturesque wildlife parks that are home to many endangered species.
The unfortunate picture of the effects of the 2015 earthquake as painted by the media, like much of what they do, is severely exaggerated. For example, the three ancient UNESCO World Heritage religious structures in Kathmandu survived with very little or no damage. The three Durbar Square's (all of which are also individual UNESCO World Heritage Sites) in the queen cities of the Kathmandu Valley did suffer more damage, but most of their monuments are still standing and still provide wonderful insights into the local culture.
You are driven to Bhaktapur, a UNESCO world Heritage Site, for a guided exploration. Bhaktapur lies on the way between Kathmandu airport and Dhulikhel and is a UNESCO World Heritage Site. It is one of the Kathmandu Valley's three queen cities, and its name translates as The City of Devotees. Although this queen city suffered more damage than the two others during the earthquake, there is more than enough remaining to marvel at as you walk around the ancient square with its unique architecture and charming temples.