Honeymoons in Thailand
When planning their honeymoon, the first conversation between brides and grooms to-be is usually along the lines of, "Beach, beautiful mountains, or exotic cultural discovery?" Thailand makes answering this question simple; it has all of the above!
For the couple looking for a variety of experiences on their honeymoon, Thailand offers everything one could hope for: Tantalizing landscapes, romantic hotels, a wide array of sightseeing and fun activities, incredible photo opportunities, and some of the world's best beaches.

All of these things are easily done, logistically speaking, and are no more than a 2 hour flight away from each other. Imagine spending your first few days in the exciting and distinctly Asian metropolis of Bangkok, and then moving on to the peaceful green mountainous landscape of northern Thailand to spend some time with nature and elephants. Finish up with a few days relaxing in an idyllic beach destination, and you have the perfect honeymoon.

Easy Tours' honeymoon guests enjoy special perks along the way, and our U.S. staff will use their intimate knowledge of available romantic experiences to plan the perfect honeymoon.

Luxury Resorts in Thailand
Anantara Golden Triangle Elephant Camp & Resort, Chiang Mai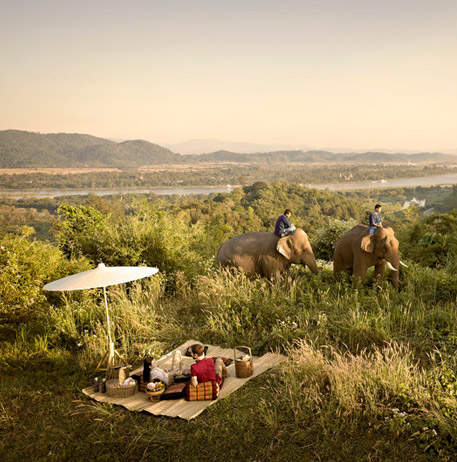 Explore the enchanting world of elephants at Asia's premier Elephant Camp, as you set out on a once in a lifetime journey with Anantara Golden Triangle's ultimate Discovery Experience unlike any other among Chiang Rai hotels.
Anantara Golden Triangle Elephant Camp & Resort
137 Pillars House, Chiang Mai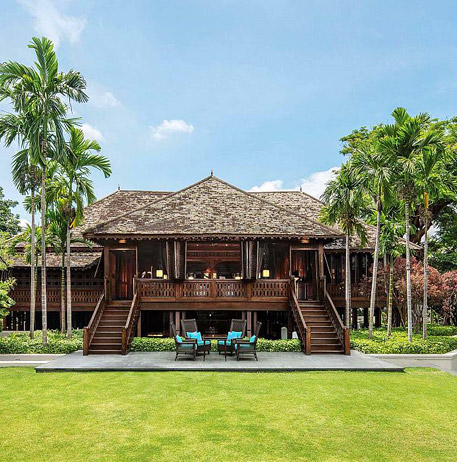 For the current owners of 137 Pillars House, the story began when they sought a brief but peaceful respite from the frenetic Thai Capital. The Northern town of Chiang Mai came to mind for its laid back pace. "We have always been attracted to its culture and history but it had been such a long time since we had visited Chiang Mai," noted a family member during a recent interview about the historic building's elegant transformation. "So we decided to just pack a couple of bags and buy a plane ticket. First we thought we were going to escape from Bangkok for couple of days, but we stayed more than a week, visiting Buddhist temples and admiring Chiang Mai's amazing buildings".
The Shore at Katathani, Luxury Beach Resorts in Phuket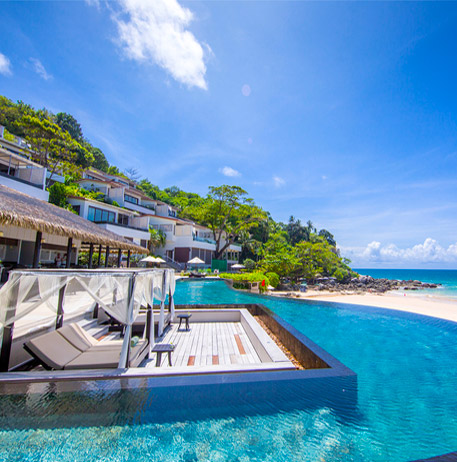 The Shore at Katathani is an awarding winning Phuket luxury pool villa resort on Kata Noi Beach in Phuket, Thailand.
We invite you to experience this wonderful seaside resort that will inhabit your memories forever.