The Best Luxury Tours of Cambodia 2021
Although present day Cambodians appear to live in a quiet agrarian society, their ancestors were some of the most powerful and advanced people of their time. This land was home to the prolific and highly influential Khmer civilization, and the archaeological treasures they left behind are vast.

Spread across the entire country is the well preserved infrastructure of these ancient builders; roads, temples, bridges, and dams are all clear evidence of a highly developed civilization.

The pinnacle of these achievements can be found in the vast ancient city of Angkor Thom near modern day Siem Reap. The most famous of these is the iconic temple complex of Angkor Wat. The scale of the temples and monuments is simply staggering, as in its day, Angkor Thom was twice the size of Manhattan. The ruins here, just like many of other ancient achievements found in Cambodia, are unrivalled in Southeast Asia.

The simple, warm and friendly people, and the incredibly lush and beautiful tropical landscape, both add to the allure of Cambodia. Guests selecting our Luxury Level of hotels can also ask a dedicated U.S. based Cambodia expert to design a tour to their preferences. + Read More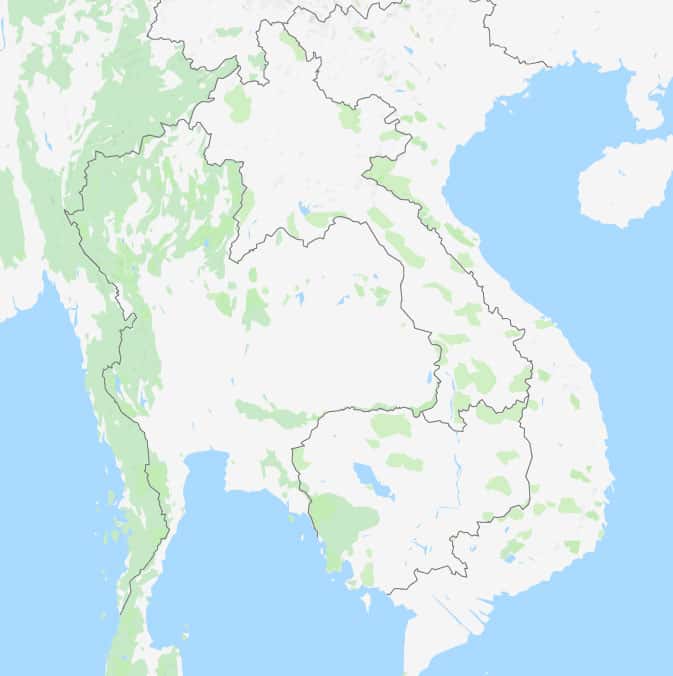 The passion and knowledge of our staff and the extreme attention to detail that we put into every aspect of your Cambodia tour is what separates us from the rest. We only offer mid-level to ultra-luxury travel, and so we never compromise on our level of service so as to compete with budget Cambodia travel agents that focus solely on price. Over a third of our guests are repeat customers and referrals because they recognize that we have the best values for the level of travel and service we provide.

Our interactive tour design tools allow you to quickly customize an itinerary for your dream vacation in Cambodia, or you can consult with one of our Cambodia Travel specialists, who can share their experiences and make travel recommendations for a customized itinerary.

While creating a fully customized itinerary is thrilling, not every traveler has the time to do the necessary research. For these guests, we offer a unique selection of pre-made itineraries travelers can select based on their preferences, time of travel, and the duration of their vacation in Cambodia.

The best tour of Cambodia combines a traveler's interests, goals and needs into a once-in-a-lifetime experience. As a boutique U.S.-based tour operator with a specialized focus on South Asia, our services provide guests with hassle-free logistics, world-class lodgings, and unique excursions that you will share with friends and family for years to come. + Read More
Our Favorites in Cambodia
The namesake of the Angkor Archeological Park, Angkor Wat is often cited as the largest religious monument on the planet. Built in the 12th century, the sprawling complex was created as a reflection of Hindu cosmology. Intricate carvings from the Reamker - the Khmer interpretation of Hindu mythology - dance along the interior walls of the complex.
Unlike most of the Ankor Park, Ta Phrom has seen little excavation or restoration over the last century. Large trees have grown through the temple's galleries over the centuries giving the entire complex an otherworldly feel.

Phnom Bakheng overlooks Angkor Wat from a high hill. Predating the ruins of Angkor Wat by three centuries, Phnom Bakheng is considered to be a representation of Mount Meru, the abode of Hindu gods. The hilltop location makes it the most popular sunset location in the area, offering a view of the Tonle Sap Lake and a distant view of Angkor Wat in the Jungle.
Slow cruising along the Mekong River that bisects Cambodia's capital, Phnom Penh, is a relaxing way to see the city. French-colonial built Phnom Penh was considered one of Southeast Asia's loveliest cities during the 19th century, and today its as charming as ever.
About Cambodia
The year-round warm weather in Cambodia makes it an inviting destination regardless of the season. The season between November and May sees the least rainfall, and coincides with Cambodia's busiest tourist season. June through October the country sees more rainfall, but it is during this time of the year that Cambodia's jungles and forests are lush.
Best Things to See in Cambodia
A rich cultural destination full of the trappings of ancient civilizations, Cambodia is best known for its ancient Hindu-influenced temples and pristine natural environments. The following sights are a first-taste of this ancient civilization's mystique.
Covering more than 100-square-miles, the Angkor Archeological Park is one of best known UNESCO World Heritage sites in Southeast Asia. The center of the Khmer civilization for centuries, the massive temples and ruins of ancient cities found throughout the jungle near Siem Reap are the country's most visited attractions. Sights within the park include Angkor Wat, Angkor Tom, Ta Phrom and Phnom Bakheng.
One of the most important waterways in the country, Tonle Sap Lake features a number of traditional stilt-houses ringing the typically calm waters. Due to a geographical quark, the lake's flow changes direction twice a year with monsoon rains.
Siem Reap has a bevy of modern and traditional markets strewn throughout the city. Of the seemingly uncountable shopping destinations, the Old Market - a rambling collection of clothes, antiques, fresh fruits, local food stalls, and silks - is the most popular. The city's Night Market, one of the longest running in Cambodia, starts at 4 p.m. most days, and is perfect for bargain hunters looking to beat the higher daytime temperatures.
The last capital of the Khmer empire, Angkor Tom is one of the world's most impressive archeological discoveries. This sprawling city was the center of Khmer power until the 16th century. The faces that adorn the city's walls are of King Jayavarman VII, the Angkor Tom's founder.
Cambodia's Best Hotels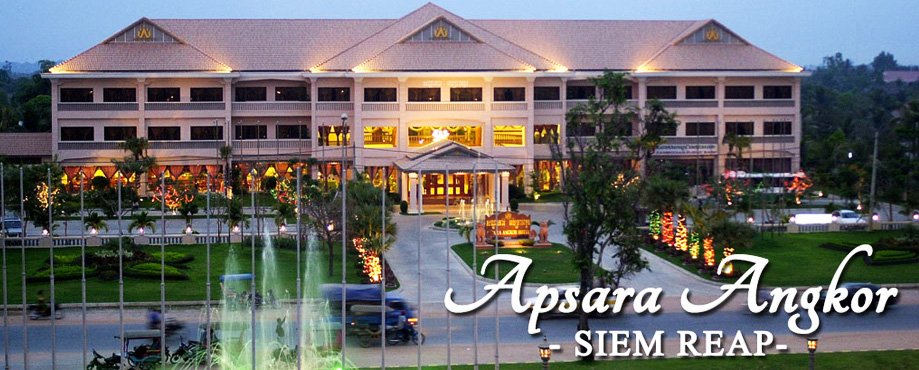 The bucolic lifestyle, remnants of ancient civilizations, verdant nature, diverse wildlife, and French-influenced cuisine found in Cambodia make it one of the most relaxing destinations in Southeast Asia. With a growing selection of luxury hotels and properties, Cambodia has become one of the top destinations for luxury vacations.

Though Cambodia has fewer luxury hotels and resorts than other destinations in Southeast Asia, these unique properties are every bit as opulent as those found in neighboring countries. Our Travel Specialists spend a portion of every year inspecting hotels and resorts in Cambodia so we can provide you with the best luxury accommodations Cambodia has to offer. The following hand-picked properties are just a taste of the truly splendid properties available in Cambodia. + Read More
Cambodia Travel Tips
Many of the ancient Buddhist traditions that have shaped Cambodian culture are still alive and well today. This short list of travel tips for traveling in Cambodia will help make your time in country that much more memorable.
1. Head and Feet: In many Buddhist traditions throughout Southeast Asia the head is seen as the highest and most sacred point of the body and soul, and the feet represent the lowest and least pure area. Though the exact customs vary between Southeast Asian destinations, its best to refrain from touching anyone or anything with your feet while traveling in the region. You should also refrain from touching the heads of people or statues of the Buddha.

2. Voice and Veneer: A resilient people known for putting their best foot forward at all times, the Khmer take great care to appear calm and collected whenever they are in public. Mimicking the calm demeanor of these friendly people will go a long way towards making your Cambodia experiences that much more memorable.
1. Buddha: Images of the Buddha are sacred in Cambodia. Travelers should not touch or climb any images of the Buddha while traveling in Cambodia.

2. Monks: The orange-clad Buddhist monks of Cambodia occupy a highly venerated position in society. Local customs dictate that these monks are given the utmost respect. Refrain from shaking hands with monks or attempting to give gifts directly to them.
1. Beachwear: Though less conservative than some neighboring countries, the culture of Cambodia is still very modest. It is common to see Cambodians swim in blue jeans and a t-shirt, forgoing typical western beachwear all together. While swimwear is fine at the pool or the beach, it's best to bring a set of modest clothes along to wear before and after swimming or sunbathing.

2. Temples: Though dress codes are rarely enforced at Buddhist temples in Cambodia, it's best to be over dressed than potentially offend the devout with inappropriate clothing.

3. Shoes: Please remove your shoes before entering homes, offices, or temples in Cambodia. Your guide will help you remember where you should and should not wear shoes.
1. The Riel is the official currency in Cambodia. Riel banknotes are available in denominations of 50, 100, 500, 1,000, 2,000, 5,000, 10,000, 20,000, 50,000, and 100,000 notes.

2. U.S. Dollars are widely accepted, but we recommend only dealing in local currencies to ensure a better exchange rate. While many vendors will take U.S. dollars, your change will usually be in the local currency at a poor exchange rate.

3. Credit cards are accepted in some high-end establishments, particularly those that cater to travelers, but it is best to handle as many transactions in the local currency as possible.

4. ATMs can be found in the cities such as Siem Reap and Phnom Penh, but are less common outside these locations.

5. Though currency exchange rates fluctuate daily, you can typically assume 1 U.S. Dollar is equivalent to roughly 4,000 Cambodian Riel.
Transportation in Cambodia
Though it is undoubtedly possible to travel cheaply in Cambodia, the discerning guests that select us as their travel facilitator are more concerned with timely arrivals, departures, and hassle free transit and accommodations. Rather than find the find the cheapest solution to route you between destinations, we search for the most effective, time-efficient method of travel so you can spend your vacation enjoying yourself, not traveling between locations.
With an ever growing number of affordable and reliable air routes, traveling across Cambodia has become much easier in recent years. Whenever possible, we recommended booking a flight for any destination that would require more than four hours in a private vehicle.
Guests are transported in luxury vehicles for all airport transfers, sightseeing opportunities, and drives between destinations. Single travelers and couples are chauffeured in sedans, while large parties and families travel together in a luxury coach.
Cambodia Travel FAQ
We usually recommend our guests use air-travel for any destination that would take more than a few hours to reach overland. An ever growing number of reliable and safe international and regional flights mean we can route you throughout Southeast Asia in an efficient and cost-effective manner.

That being said, Cambodia's countryside is verdant tapestry of rice fields, rolling hills, and beautiful rivers. Given the time, and the right disposition, land travel is a wonderful way to see a side of the country that most travelers fly past.

Rules for baggage size and checking can and often do vary considerably between domestic and international airlines. Our travel specialists can help confirm baggage polices of varying airlines while your tour is being arranged.
We do not recommend that our guests eat street food in any country, but many of our guests choose to selectively indulge in the local street cuisine without any issues.
We recommend that our guests only drink bottled water while traveling in Cambodia.
Mobile phones and other handheld devices with SIM card slots can be activated on local networks by installing a SIM purchased from a local telecom carrier.
In cities like Phnom Penh and Siem Reap, Wi-Fi is plentiful and readily available; however, more rural locations will have fewer available hotspots outside hotels.
Wall sockets in Cambodia come in A,C, or G plug types. Most U.S. and European electronics use an A plug type. A plug adapter kit will contain the necessary adaptors.
Yes. Modern facilities are standard throughout Cambodia.
Western goods of every kind can be found throughout the country.
Travel Insurance FAQ
We always recommend that our guests purchase travel insurance to cover their international flights and vacation packages.
The travel insurance premiums for your Cambodia tour are determined by the age of the travelers, and the total dollar amount for the chosen tour.
The window to purchase travel insurance lasts until the day before your departure for Cambodia; however, to cover pre-existing conditions travel insurance must be purchased within 14 days of paying the deposit on your tour.
No. The travel insurance quote you received includes all persons listed on the document.
International flights can be bundled into the travel insurance premium.
Allianz Global Assistance offers various levels of coverage for travelers, but travel insurance premiums cannot be customized.
No. Claims must be filed by the claimant.