The Best Luxury Tours of India 2021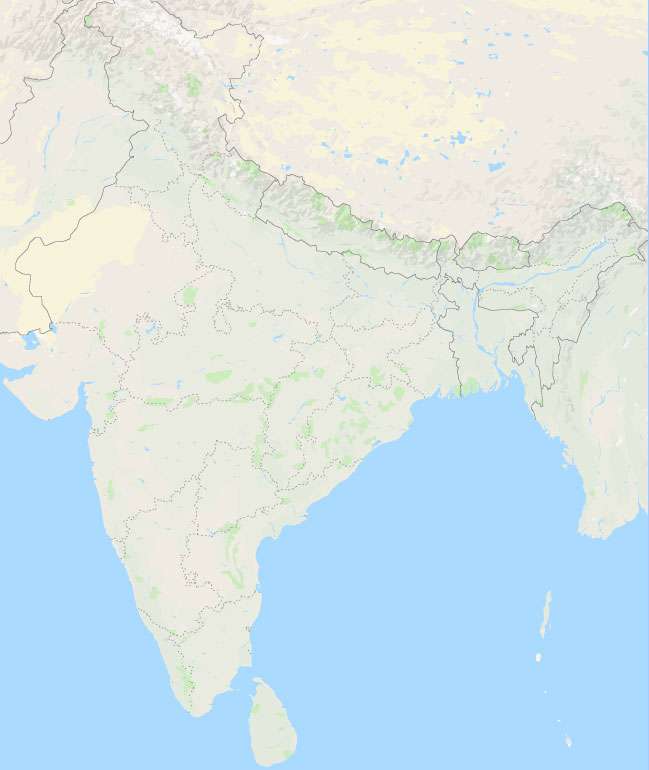 For almost half a century travel guides have been describing India with phrases like "an assault on the senses". Most tour operators mimic this sentiment, and ignore the incredible progress that the nation has made in the last few decades. Today India has among the best tourism infrastructures in South Asia and yet it is still the most colorful culture on our planet. Our Small Group Tours of India, and our private tours, are designed to take advantage of these improvements in infrastructure.

Almost every Asian nation has lost its tribal way of life to progress, and ethnic attire and adornments, as well as the older way of life, are encountered primarily in carefully staged locales that are preserved solely for tourism purposes.

India is unique in that it has retained its original charm, as the majority of its 1.3 billion residents still live in rural environments, and the middle aged and older population still dress and adorn themselves just like their ancestors did many centuries ago. The best small group tours of India include opportunities to observe these lifestyles. Everyday rituals, ceremonies and festivals are vivid windows into India's glorious past, and anyone who has toured through India will attest to the wonders that one constantly encounters during an exploration.

Now here else will you find this fascinating fusion of the ancient and the modern; an elephant and his mahout will walk down a street busy with vehicles and pedestrian office goers in suits teeming in and out of the surrounding buildings; pushcart hawkers still sing their way through real estate costing millions of dollars as they banter and negotiate with locals; villages and rural areas are full of cattle such as cows, buffaloes, camels, goats and sheep that are an integral part of everyday life, both as everyday labor, as well as a source of necessities such as milk.

Lodging options for travelers in India are unsurpassed anywhere on this planet, and Easy Tours uses only the best hotels in India on our escorted tours of India.

Ask someone who has stayed at the Oberoi Hotels and/or Taj Palaces and they will verify that almost no such hotels exist in the western hemisphere. Even Easy Tours' base Level lodging is far superior to 90% of the hotels elsewhere on our planet. Yes, India can still be initially overwhelming for a first time western traveler when they start exploring its cities. But if you chose to do so with a scrupulous travel company that cares for your experience, you will soon fall in love with its incredible culture and vivid colors. + Read More
All tours are not created equal, nor are all travel companies. The best India Tours should include experiences that delight and amaze you every day of your exploration. This can only be achieved by a boutique agency with local expertise.

Easy Tours was born in 2004 with one guiding principle - to provide the best small group tours of India, and private vacation tours, for explorers from North America. We have not sacrificed our quest on the altar of growth - we still guide only a few thousand guests a year in the few countries we now call home.

About 40% of our guests today are repeats and referrals, but Easy Tours may not be a good fit for you. If the following features of our tours strike a chord within you, please take the time to review some of our detailed itineraries.

1. Genuine interactions with locals, including options to visit village schools, rural homes, and more.

2. Boutique upscale and luxury hotels with excellent cuisine and service.

3. Small Group Tours: India's best Accompanying Tour Directors, group size of 12 or less guests.

4. Private Tours: Immersive cultural tours that include daily flexibility on the fly.

5. USA and India based Specialists to answer questions and make suggestions.

Having facilitated the top-rated escorted tours of India for North American travelers since 2004, Easy Tours knows what makes for a truly memorable exploration. The three most important parts of the best India tours are well planned itineraries, great guides, and boutique upscale hotels

We are able to offer the best small group tours of India for upscale explorers because we understand what our guests enjoy. Our guests like a diverse mix of culture, local colors, history, and insights into the everyday lives of the locals. Easy Tours focuses on providing such experiences.

Because we know great food and a good night's sleep are an integral part of the best India tours, we offer options between gourmet regional cuisine and fine western fare. We use the best hotels in India at each price point in our Tour Levels. Read More:

Passion leads to excellence, and our guests interact with people deeply committed to your satisfaction all through the reservation and travel experience. This is a key reason why about 40% of our guests are repeat and referral travelers, and our reviewers consistently state that we are not just the best tour operator in India, we are unmatched in the world! Please take a minute or two to read some of our guest reviews. You will notice that almost all our guests, during their exploration, develop relationships with Easy Tours' guides, chauffeurs, and travel facilitators. We have many guests from over a decade ago that, even today, maintain relationships with our India based colleagues.

The best India tours have a combination of interesting destinations and authentic cultural experiences, great hotels, well planned itineraries that keep uninspiring travel to a minimum, as well as passionate guides and other support staff.

We feel that the most important facet of the best tour packages in India is your guides and chauffeurs passion for, and knowledge of, their homeland. It is human interactions that make up a discerning explorers fondest memories, not how many sights, or cities, they visited while touring. Our guests tend to wax poetic about our colleagues, and write many paragraphs about them in their reviews!

Some people mistakenly believe that a tour of India is like a pair of branded jeans - that all of them will fit the same. This is completely incorrect. Whether you select us, or another company, you will benefit from doing a little bit of quality research. Take the time to actually go through a detailed itinerary or two as you research. The best tours of India will touch your heart - your itinerary should make you really want it to start tomorrow!

India is incredibly diverse, and has a lot to offer to explorers of all kinds. Besides its amazing cultural, natural, and historical diversity, India is also home to some of the world's best upscale and luxury hotels. This website offers a plethora of information for upscale travelers. + Read More
Luxury Hotels
Easy Tours is a preferred India tour operator partner of luxury hoteliers such as the Oberoi Hotels & Resorts and the Taj Hotels, Palaces & Resorts.
The terms 'luxury' and '5-star' are used very loosely in our industry. For example, a 5 star hotel room might cost $70, and another one in the same destination may cost $1200 - there are a lot of reasons for the difference in price. We recommend that you compare the hotels and room/suite types we use in India with others by researching reviews, rankings and the hotels website.
On India's best escorted tours, we include great dining options, and the restaurants at our preferred hotels receive rave reviews from guests, as well as from locals fortunate enough to dine in these establishments.
8 Best Places to Visit in India
A list of India's most fascinating destinations where you can experience unique local culture, amazing UNESCO World Heritage Sites, breathtaking scenery, and India's incredible colors.
| # | Destinations | Description |
| --- | --- | --- |
| 1 | | Taj Mahal and 2 other UNESCO World Heritage Sites - Number #1 because of the Taj |
| 2 | | India's Capital. Historical and Cultural Hub, plus 3 UNESCO World Heritage Sites |
| 3 | Varanasi (Benares) | Oldest Continuously Inhabited City on Earth - the Holy Ganga flows through it |
| 4 | | Lush Tropical Jewel of South India, completely different from North India |
| 5 | | A labyrinthine of interconnected canals, lakes, rivers, and inlets formed by more than 560 miles of waterways in a tropical setting |
| 6 | | 1 of 3 cities in the Golden Triangle - Amazing Color & Culture - 3 UNESCO World Heritage Sites |
| 7 | | Hills, Lakes, and Amazing Palaces - Rajasthan's Prettiest City - Slower Paced Small City |
| 8 | Mumbai (Bombay) | India's Coastal Business Capital - Vibrant City - Beautiful Victorian Architecture |
About India
India has more UNESCO World Heritage Sites than almost every other country on this planet. With Easy Tours you get to experience these with India's best guides and support staff.

But most UNESCO Sites do not become lifetime memories for a true explorer. The memories one cherishes are human interactions, learning about an ancient and incredibly complex culture, and the kind and gentle everyday mannerisms and gestures that have evolved over millennia.

Nature is at its best on the Indian sub-continent. You can chose to explore the awe inspiring peaks of the great Himalayas, enjoy wildlife safaris in the lush jungles that are spread throughout the country, and/or relax on the warm beaches that dot the southern coastlines.

What the best places to visit in India are actually depends on what you most enjoy when you explore, and what time of the year you will be exploring. Talk to us if you would like expert suggestions on what we would recommend based on your individual travel preferences.
Planning a Trip to India
Most North American explorers start their journey in North India.
Delhi, a city that has been continuously inhabited since the 6th century BC. The next destinations are usually on India's great plains (that spread outwards from Delhi), including Agra and the Taj Mahal, stretching eastwards to Hinduism's holiest destination, Varanasi (Benares), which is the oldest continuously inhabited city in the world.

Then comes the fabled desert that covers much of Rajasthan and encompasses the magical cities of Jaipur, Jodhpur, Jaisalmer, and Udaipur, as well as the famous Pushkar Camel Festival. Meditate or enhance your practice of Yoga in ancient holy cities such as Rishikesh and Haridwar, where these sciences were born. The best tour companies in India, such as Easy Tours, allow you to experience destinations such as Amritsar and Khajuraho, as well as Buddhism's premier pilgrimage destinations such as Bodh Gaya and Sarnath.

Easy Tours also offers the best escorted tours of South India, which begins from where the northern plains end, and the lush Deccan plateau takes over, dominating southern India. It is home to the unique Dravidian culture and some of India's largest cities like Bengaluru (Bangalore) and Chennai (Madras). Visit Mumbai (Bombay), the bustling commercial capital of India that also houses the largest and most prolific motion picture industry in the world.

Experience the spectacular Western Ghats, from where the plateau descends to meet the mostly virgin beaches and warm waters of coastal Indian cities like Goa and Kochi (Cochin). Here you will find the purest practitioners of the forefather of all natural medicines, Ayurveda. Most of the best tour companies often ignore such destinations and experiences, thereby offering only their version of what India has to offer.

India is home to tens of thousands of animal & bird species. They all play an integral part in Indian society, history, and day to day existence. Enjoy an escorted tour of India with Easy Tours and experience Wildlife Parks & Sanctuaries that are home to many of these species, including almost two thirds of the Earths remaining Tigers, roughly half of the planets Elephants, and the world's only surviving Asiatic Lions.
The Best Time to Visit India
The best escorted tours of India should operate during the best time to visit India. But that is such a subjective issue, purely open to what your preferences are, and solely dependent on what is important to each explorer. As the widely recognized best India tour company, we encourage you to make your plans after reading the following -
The Best Time to Visit North India
October through March are the cooler months, and temperatures can dip significantly between mid-December and late January. The weather starts warming up in March, with the heat reaching its peak in June, which results in this being the best time for big cat sightings in North India's wildlife parks. The monsoon brings the rains to North India during July & August, cooling things down. The rains no longer have the severity of past decades, and one easily enjoy a tour during this period. September is an ideal month for private tour travelers that don't mind a little bit of heat as the sights and monuments are less crowded and there are amazing values on high quality hotels.
The Best Time to Visit South India
At South India's coastal destinations, such as Cochin (Kochi) in Kerala, Goa, and Chennai/Mahabalipuram on the east coast, the temperature change throughout the year is minimal, and it is always fairly hot. The monsoon usually affects South India during June & July, and then again in September as it retreats from the Indian sub-continent.
The Best Time to Visit Wildlife Parks
The best time of year for wildlife sightings in India, especially for predators such as tigers and leopards, is usually April through June. Since the monsoons arrive in India in mid-summer, water sources for wildlife are almost all dry at this time. This makes it easier to spot the large predators as they frequent the few remaining water sources in the wildlife sanctuaries. Please note that most of North India's Parks close for a few months on July 1st, just before the onset of the monsoon. The reason for this is that the dirt roads in the parks become hard to navigate during, and after, the rains.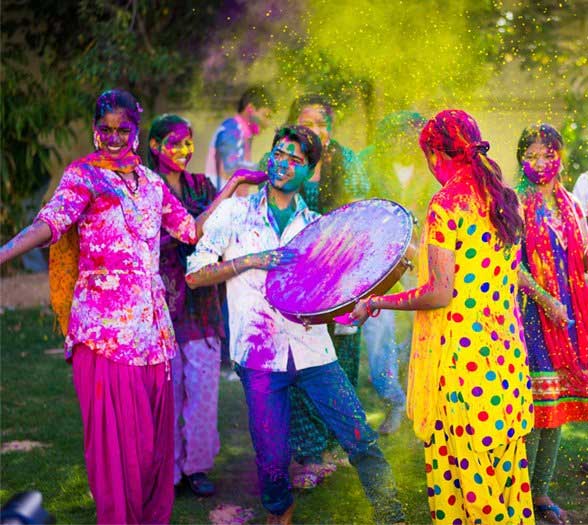 There are thousands of festivals, fairs and celebrations in India each year. All the major festivals of India are fascinating for the locals, but our experience has taught us that some are much more interesting for a visitor to experience, while other festivals, although extremely important to the natives, do not offer much of an opportunity for visitors to really experience the actual celebration. As an example, India's biggest festival, Diwali (unlike Dev Diwali in Varanasi), is primarily celebrated by families in their homes, just like Christmas. We highlight the most interesting of these festivals on our small group tours of India. The listing of festivals linked below is listed in an order on what we feel are the most interesting for a visitor.
India Festival Tours
This collection of immersive small group and private tours combines our India tours with the country's most important and interesting festivals. Explorers can select private or small group experiences that range from 10 to 35 days.

Offered once every year, these tours are an opportunity to experience India's incredible colors and unique culture in conjunction with its people's biggest celebrations. Since India's festivals are based on the lunar calendar, dates change every year. Availability is extremely limited.
Just as with our cultural India tours, our unique and immersive Wildlife Safari Tours possess the same qualities that have established Easy Tours as India's Premier Boutique Travel Facilitator. These exceptional wildlife tours are designed and facilitated with a level of personal knowledge and experience unmatched in our industry.

Our founder started visiting Indian wildlife parks in the early 70s, and these sanctuaries soon became a passion for him. The India Specialists at Easy Tours love to hear him recount those days, when the infrastructure for both travel and lodging were primitive compared to today, yet the experiences were, just like today, unforgettable.
10 Best Wildlife Parks in India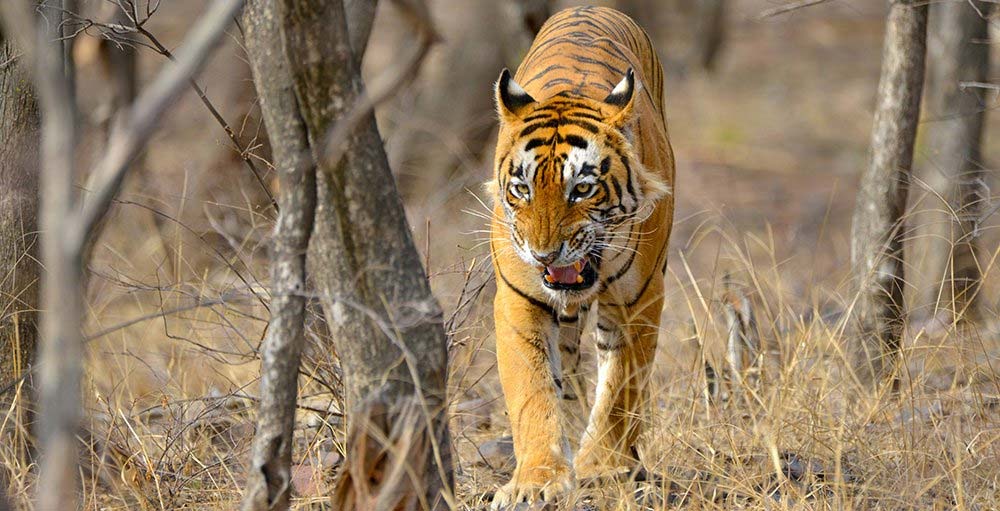 Wildlife Parks Name
Bandhavgarh National Park
Ranthambore National Park
Nagarhole National Park
Kaziranga Wild Life Sanctuary
Kanha National Park
Sasan Gir Lion Sanctuary
Tadoba National Park
Kaladeo National Park
Jim Corbett National Park
Periyar National Park
Visa for India
India requires visa's for almost all foreign visitors. Although Easy Tours does its best to provide the most current information on our site and in our correspondence, we do not guarantee the accuracy of such information and it is solely the traveler's responsibility to acquire their visa for India. Charges for the India Visa, are not included in quoted tour costs.

Please make certain that your passport has over six months of validity remaining at the time of travel. Also, your passport should have at least two blank pages upon entry.

The e-Tourist Visa offers 3 lengths of validity options - a 30 Day Visa with Double Entry (non-extendable and non-convertible), a 365 Days (One Year) Visa with Multiple Entry, or a Five Years Visa with Multiple Entry, all from the date of issue. We recommend at least the 1-year visa. Turn around is usually within 3 to 4 business days. Please apply anytime 30 to 60 days in advance before your arrival date in India: https://indianvisaonline.gov.in/visa/tvoa.html

View more details about Visa for India