The Best Luxury Tours of Southeast Asia 2021
Southeast Asia summed up in one word - Exotic. This word accurately describes many aspects of the region; the geography, the beaches, flora, wildlife, the food, and the ancient customs still honored by its modern day inhabitants.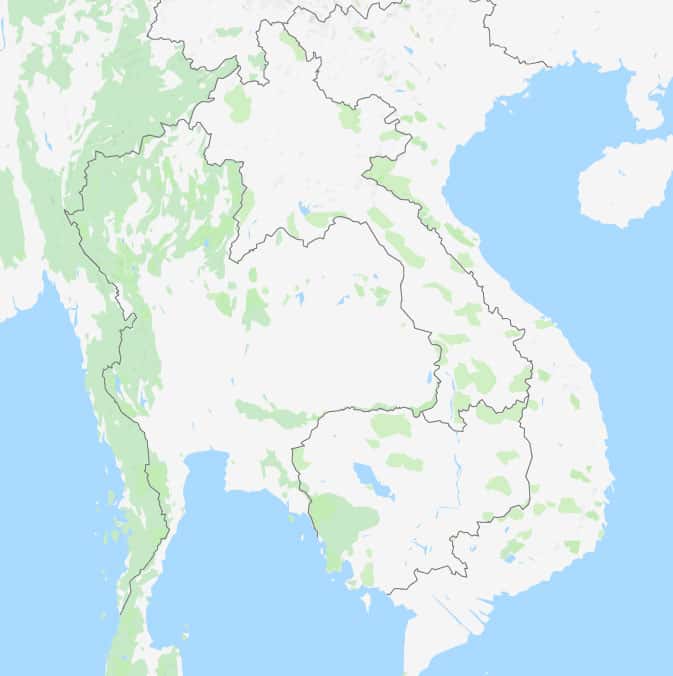 There are few places on Earth that are blessed with a more beautiful landscape than southeast Asia. Gaze over its fertile landscapes and rivers, waterfalls, lush jungles, primitively beautiful beaches or a simple rice field shadowed by a towering mountain, and your soul cannot help but feel cleansed and calmed.

Its ruins of past civilizations are evidence of its importance in mankind's history. Southeast Asia was home to many of the ancient world's most influential cultures, from the Cham to the Siamese, and of course the great Khmer people. The Khmers are correctly known as the Romans of Asia, only partly because of the incredible infrastructure they constructed over their vast kingdom. Southeast Asia is a bounty of archaeological treasures, almost always found in stunning natural settings.

The large cities in the region are always exciting and distinctly more energetic and stirring than most cities in the west, usually featuring a delightful mix of modern buildings with old world markets and lifestyles. As if all this wasn't reason enough to visit, the people of southeast Asia are the real treat; colorful, always smiling, always friendly, and perpetually interesting. Guests selecting our Luxury Level of hotels can also ask a dedicated U.S. based Southeast Asia expert to design a tour to their preferences.

The passion and knowledge of our staff and the extreme attention to detail that we put into every aspect of your tour is what separates us from the rest. We only offer mid-level to ultra-luxury travel, and so we never compromise on our level of service so as to compete with budget travel agents that focus solely on price. Over a third of our guests are repeat customers and referrals because they recognize that we have the best values for the level of travel and service we provide.
Guest Reviews
Sheri & Kevin Sullivan - December 2014

(5/5)

Overall, our trip was stress free and wonderful. We got to experience the very best that Thailand had to offer . Your tour guides were knowledgeable, courteous and helped us to see and experience things that we would not have found or done on our own. Not only did we have the overall itinerary, so we knew what the next day would hold but we were also sent reminders in the evenings regarding what time we needed to be available and where to meet for the next day. When our luggage did not show up for 5 days, Easy Tours team took it upon themselves to work with Thai airlines to get them to us. The transfers between cities was smooth and we were given the "star treatment". The resorts we stayed in exceeded our expectations. Our favorite experience was the Krabi Centara hotel. the private seed boat romantic island snorkeling trip, the trip to Amphawa Floating Market, the "Chinese junk boat tour" where there were only 10 in total on a large ship island hopping and the Elephants at the Siam Safari. We asked for an luxurious, stress free Thailand experience where we got to experience the local culture, food and sites while avoiding the high touristic spots and crowds and this is what Easy Tours provided to us. We will be using them in the future for some of the other countries we have on our bucket list (India) and are now looking to visit Thailand again in the future with our entire family.

Some great "kudos" we need to make sure to provide are as follows:
1) Michelle, you were great, responsive and dealt with my changes throughout the planning process in an easy and professional manner. Thank you!
2) Nat was great and went beyond and above the call of duty trying to help us find Kevin's bag and answering questions/texts from us even on Sundays.
3) We loved our Bangkok guide - Menowat and would highly recommend him again.
4) Our private speed boat guide - Jimmy was wonderful and we would highly recommend him as well.
5) Because it was our Anniversary, your team must have shared that with the hotels and all of them had a special surprise for us including hearts of flowers on the beds, flowers in the room and "Honeymoon cake". These small extras were so unexpected and added a special touch to our experience.