Information on India
Scroll down for Visa information
In the right hand margin of this page are links to pages providing tourist oriented information on India, as well as facts about our organization. India can be bewildering to the first time visitor; it is an ancient culture that understands, and absorbs, a little too easily. Foreign influences (and encounters) have been shaping India for thousands of years, and the rituals and behavior you'll encounter are usually a result of many millenniums of evolution.

India has the second most UNESCO World Heritage Sites (the Taj Mahal is an obvious example) in the world. With Easy Tours Of India, you select which historical treasures and natural wonders you explore. While you're with us, you'll have the best opportunities to experience India's amazing diversities in people, architecture, geography, and cultural heritage.

Nature is at its best in India. Explore the awe inspiring peaks of the Himalayas, which are crowned by Mount Everest. Visit India's great plains that spread outwards from Delhi, including the fabled desert that covers much of Rajasthan and encompasses the magical cities of Jaipur, Jodhpur, and Udaipur, as well as the famous Pushkar camel festival.

Discover India from where these plains end, and the lush Deccan plateau takes over, dominating southern India. Experience the Ghats, where the plateau descends to meet the mostly virgin beaches and warm waters of coastal Indian resorts like Goa and Kochi (Cochin). Meditate or enhance your knowledge of Yoga in Ashrams where these sciences has been practiced since ancient times.

Learn about Ayurveda or get treatments from the best Ayurvedic centers in the world. Visit Mumbai (Bombay), the bustling city that houses the largest and most prolific motion picture industry in the world.

India is home to tens of thousands of animal & bird species. They all play an integral part in Indian society, history, and day to day existence. Visit India and you can experience Wildlife Parks & Sanctuaries that are home to many of these species, including almost two thirds of the Earths remaining Tigers, roughly half of the planets Elephants, and the worlds only surviving 'Asiatic Lions'.
If you have questions (or for more details) before you reserve a tour, please use the links on the right hand margin of this page, or in our "Resources" page. You can also call us at:

512 345 1122

888 597 9274 - Toll Free

Please bear in mind, there are extensive details (and inquiry forms with more relevance to individual needs) available in each of the thirty four tour pages that you can access through tours, as well as on the pages titled Build Your Own Visit and Combine Your Tours.
How to get a Visa for India
India, Nepal, and Bhutan all require visa's for almost all foreign visitors. We assist our guests in obtaining their Bhutan Visa, and its cost in included in your tour pricing. The Indian government offers two options for visitors to obtain a visa, and details on these are offered below. The Nepalese Visa can be obtained upon arrival at Kathmandu airport for a nominal charge (please carry two recent passport photo's), and US dollars, along with a few other currencies, are the accepted form of payment. Although Easy Tours' does its best to provide the most current information on our site and in our correspondence, we do not guarantee the accuracy of such information and it is solely the traveler's responsibility to acquire their visa(s) for India and Nepal. Charges for the India and/or Nepal Visa, or a current passport, are not included in quoted tour costs.

There are two options for visitors to obtain a visa for India. In both cases, please make certain that your passport has over six months of validity remaining at the time of travel.

1. (Recommended) Visa on Arrival Online Process - 60 Day Visa with Double Entry. Please apply 30 to 120 days in advance before arrival date. https://indianvisaonline.gov.in/visa/tvoa.html
2. (Complicated and Painful Process) Mail your passport after completing online application – Multiple Entry – Various Visa duration Validity options, ranging from 6 months to 10 years.We recommend that you apply for the multiple entry Tourist Visa 3 to 4 months prior to your arrival in India. If you visit another country from India and then return to India, you will need this multiple entry visa. For more detailed information or to begin your Visa Application, please visit CKGS International Outsourcing's website - https://www.in.ckgs.us/indian-embassy-consulate-locations-jurisdiction. Please submit a copy of your Easy Tours' Itinerary along with your passport and other documents. This is recommended even if you will be engaging in some business activity along with your tour of India. If you intend to return to India within the next few years, United States citizens can also apply for 5 and 10-year validity Visa's.

View more details about Visa for India
Lodging

Luxury hotels in India offer luxuries and service second to none. There are more hotels in India rated among the top 20 in the world (by any luxury publication) than all of North America. Indian Hotel rates also tend to be among the most expensive in the world. Our local insight and contacts enable us to know the best accommodations for your stay in India as comfort levels and management do change, along with service levels.
Indian Cuisine

Contrary to popular belief, Indian cuisine is not inherently supposed to be hot. It is designed to have a combination of flavors that fascinate your palate and, for this purpose, a large variety of spices and herbs are used in the elaborate and time consuming process of cooking in India.

The finer restaurants in India serve cuisine that is milder than most Indian restaurants in other countries. There are people in India that cook and eat really "hot" food; however, almost all Indian restaurants will ask for your preference while taking your order.

UNESCO World Heritage Sites
Travels in India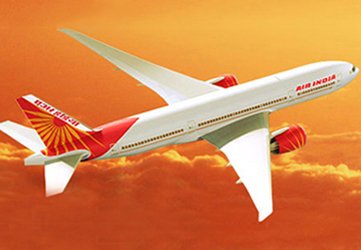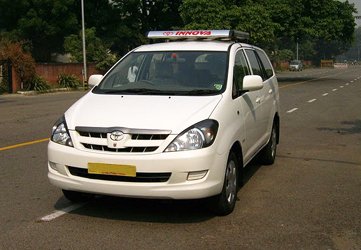 Easy Tours of India plans and coordinates your visit so you'll get the most out of your travels in India. If you're not going with us, you're wasting time (because of painfully slow travel and endless delays) that would be better spent at any of India's memorable destinations.

Travel journals on India often romanticize train, bus, and other road travel. Travel and tour service providers usually forget to emphasize the drawbacks of these forms of travel. You can easily spend more than half the time that you're awake in tedious and unpleasant travel between destinations. This is why we prefer to fly you almost everywhere your plans will take you.