Day 1: Arrival at Cairo. You will have communicated your arrival details to your guest relations manager, who is assigned to you after you reserve your tour. Welcome to Egypt.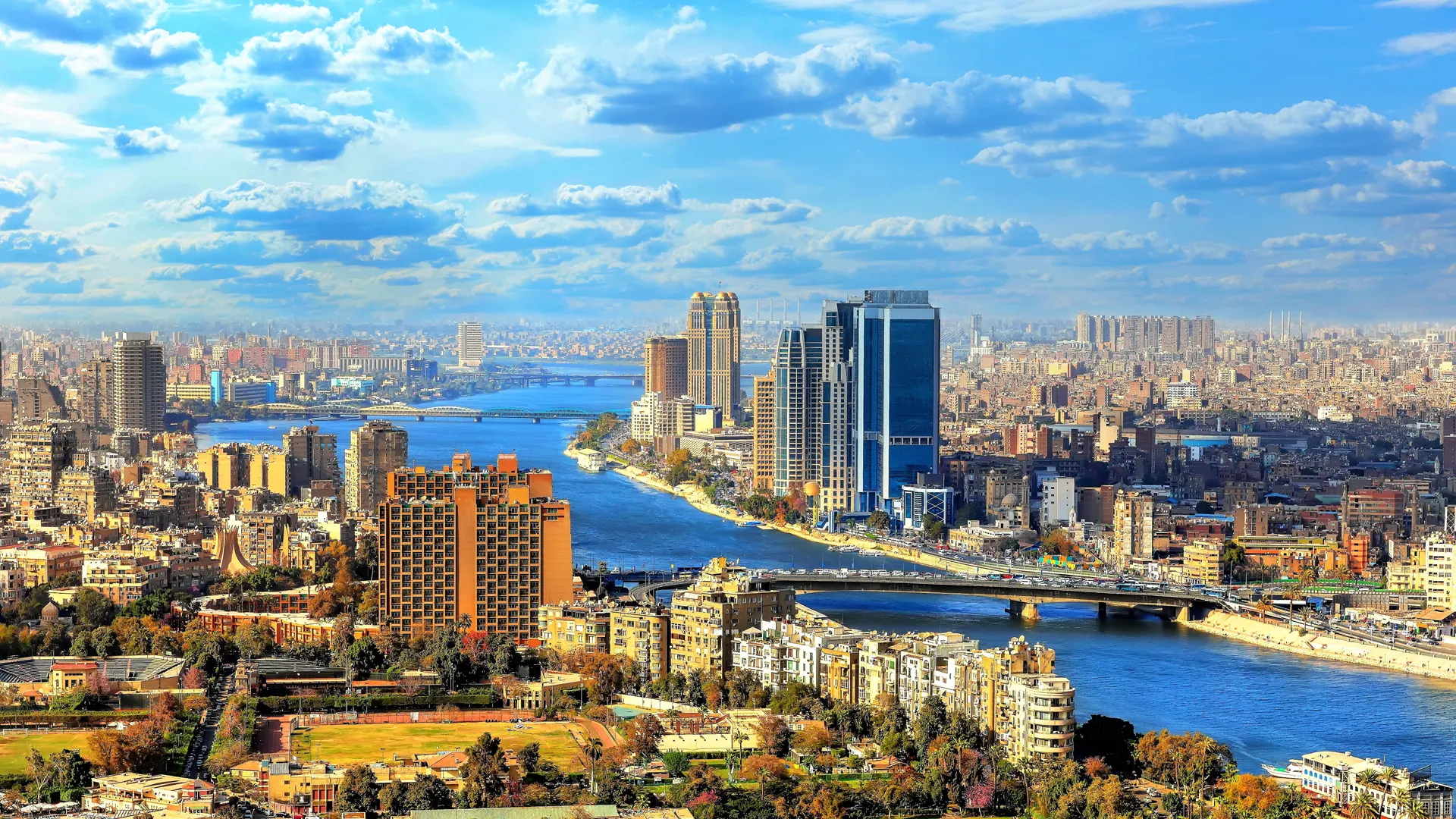 This cradle of civilization was given birth to, and is still nurtured by, the longest and most storied river on our planet, the legendary Nile River.
Most flights arrive either in the evening or at night, and we strongly recommend that our guests consider arriving a day earlier as this allows you to recuperate from jetlag and serves as insurance against international flight delays and cancellations. An additional night's hotel stay can be added at the time of reservation.
Our services begin with your luxury VIP greeting as you disembark at Cairo airport. You are greeted as soon as you exit your plane and you will now be escorted through the complete arrival process, including immigration, baggage claim, and customs, and then you will be met by an Easy Tours Travel Facilitator or your Egyptologist Tour Director. You are then driven to your luxury riverfront hotel where you will check-in if it is after 3pm. If your arrival is before 3pm and an early check-in is not available, you can drop your bags off and use the facilities to freshen up.
Please note that Cairo traffic is among the worst on our planet and the airport is a long drive from the city, and so we do not recommend itineraries which include two separate roundtrips between the airport and the city. Our itineraries are designed to avoid the worst of the traffic wherever possible. We also currently do not recommend the Mina House Hotel in Giza.
Guests who ask us to include Alexandria during their exploration of Egypt will be driven there, after touring Cairo, for a 2-day extension. You will depart from your Cairo hotel on the morning of Day 5, stay at the Four Seasons there, and return to Cairo airport for your flight to Aswan on Day 6 afternoon - Alexandria Airport has no nonstops to Aswan or Luxor.
Day 2: Cairo. Experience an exploration of The UNESCO World Heritage Sites at Giza, Memphis, Dahshur and Saqqara. All of them are located on the Memphite Necropolis, and your Egyptologist Tour Director will give you a fascinating introduction by showing you how the building of pyramids progressed over the centuries. The legendary city of Memphis, established in 3200 BC, is now a sleepy little rural/urban mix, and you will start by visiting the small Archaeological Park here. Among the statues and other objects in the open-air park is a massive statue of Ramses the Great, located in a building at the entrance of the park. This is one of the two colossal statues of Ramses the Great from ancient Memphis. The other statue has been fully restored and is now the centerpiece of the very impressive entrance hall of the still to open Grand Egyptian Museum (may finally open at some point in 2022 - the opening has been repeatedly postponed for many years). Unlike its museum counterpart, this massive statue is displayed prone on the ground and missing the lower part of its legs, but it is still awe-inspiring in its scale and detail. Among the other attractions in the small outdoor Archeological Park area is the Alabaster Sphinx of Memphis. This sphinx is actually made of Calcite, and at 26 feet by 13 feet the monument is much smaller than the Great Sphinx.