Backwaters of Kerala Travel Information
Situated in the district of Alappuzha, in Kerala, this 75 km region between Kollam & Kochi is renown all over the world for it's scenic beauty, and the lifestyle of the people that have inhabited the area for thousands of years. The backwaters of Kerala are a combination of countless rivers, canals, lakes and streams, surrounded by lush vegetation. The people and their habitat have seen little change over many centuries, and the idyllic beauty you will witness has retained it's languid charm for that long.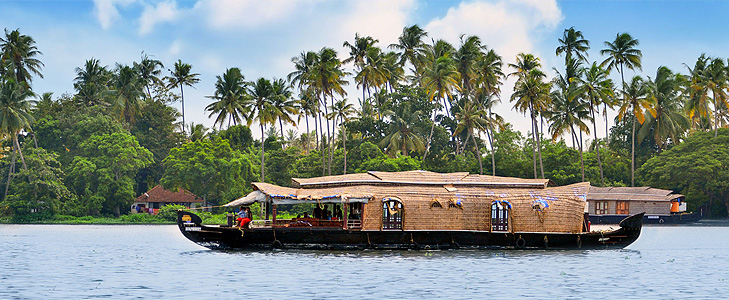 A cruise along these waters lets you discover spectacular views, as well as giving you a view of the homes and lifestyle of the fishermen and farmers that make this part of Kerala their home. Most travel and transport is done by the traditional longboats; fishermen operate their Chinese fishing nets at the shores and use row boats to fish in the waters. All our scheduled stops at Kochi (Cochin) include a day spent cruising these legendary waterways.