Sights in Aurangabad
Ajanta & Ellora Caves, Aurangabad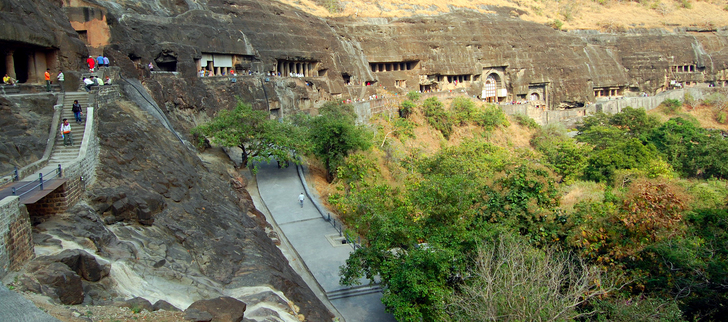 Buddhist monks and craftsmen began excavating and decorating the Ajanta Caves in the 2nd century BC. Filled with an incredible variety of paintings and sculptures, the Ajanta Caves are some of the most splendid examples of Buddhist art and architecture found in India. Go to the Ajanta & Ellora Caves Page.
Bibi ka Maqbara, Aurangabad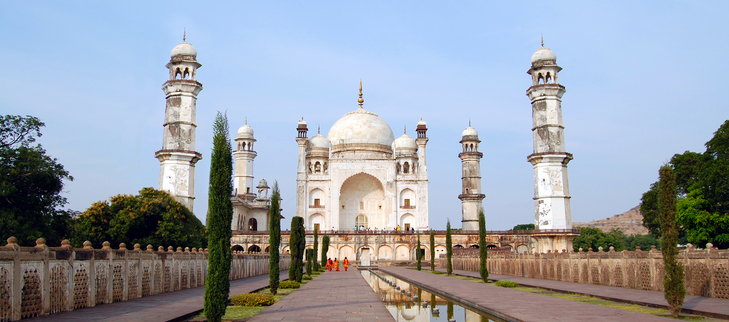 The Bibi ka Maqbara was built in 1678 by Azam Shah as a loving tribute to his mother, Begum Rabia Durrani, the Queen of Mughal emperor Aurangzeb. Often referred to as "The Deccani Taj," the tomb was created as an intentional rival to Agra's Taj Mahal. Go to the Bibi ka Maqbara Page.
Panchakki, Aurangabad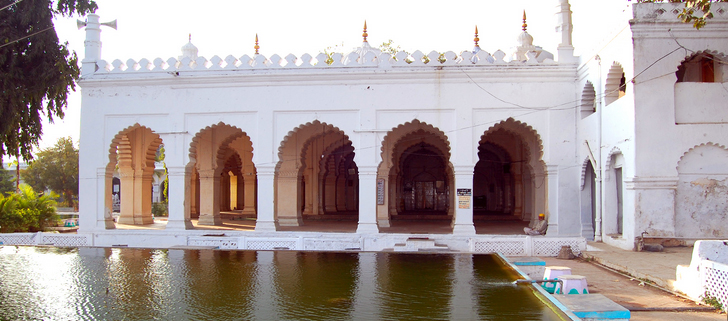 Panchakki is a watermill with surrounding gardens in Aurangabad used to grind grain for pilgrims since the late 17th century.

The mill is ingeniously powered by a series of earthen pipes stretching to a natural well several miles away. The mill building is attached to the shrine of Baba Shah Musafir, a Sufi Muslim saint. In its day, the hydro-mill was considered an engineering marvel; a title that still rings true four centuries later as the water-powered machinery still turns the grinding stones. The ground grain was given to Sufi pilgrims visiting the saint's grave in the adjoining building. Go to the Panchakki Page.
Daulatabad Fort, Aurangabad

Once known as "Deviri," this magnificent 12th century fortress dominates a hilltop just a few miles from Aurangabad. It was given the name Daulatabad, "City of Fortune," by Muhammad Tughluq, Sultan of Delhi, in the 14th century.

The Turkic sultan so favored the fortress city that he forced the entire population of Delhi to march some 500 miles to Daulatabad when he shifted his capital there in 1327. Go to the Daulatabad Fort Page.