Sights in Agra
Taj Mahal, Agra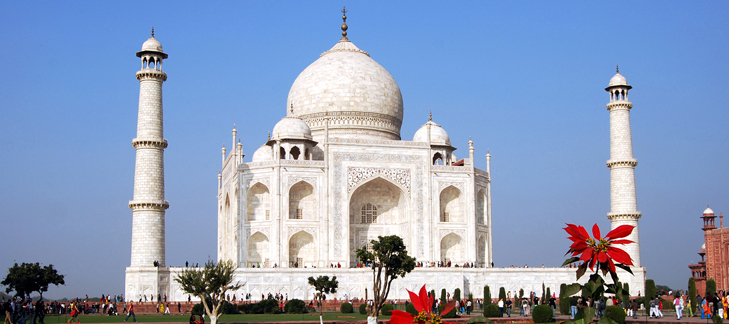 The Taj Mahal undoubtedly is the most popular tourist attraction amongst India's long and impressive list of monuments. The Taj Mahal, popularized over the centuries as a symbol of undying love and eternal devotion, gets over three million visitors every year. Go to the Taj Mahal Page.
Agra Fort, Agra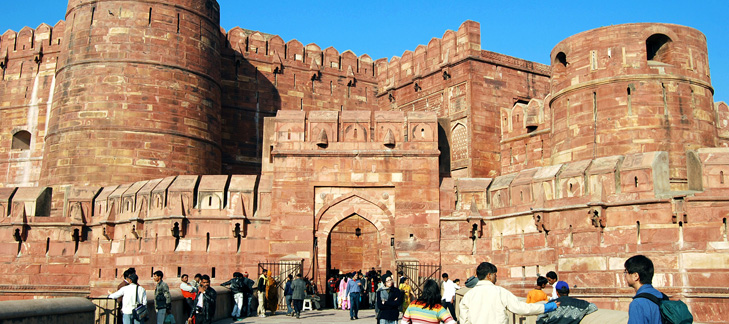 The first red sandstone fort of North India was built in 1565 by India's greatest Mughal ruler, Emperor Akbar. Its royal audience halls, immense stone courtyards, marble mosque and private royal chambers give us a glimpse of the grandeur of the Mughal Empire. Go to the Agra Fort Page.
Sikandra, Agra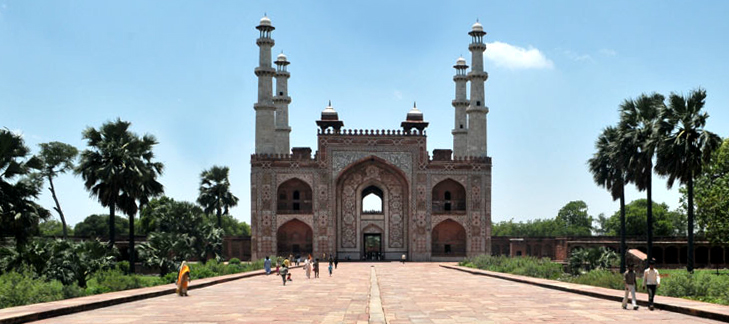 The tomb of Akbar the Great is an important Mughal architectural masterpiece built in the 16th century. Akbar himself planned his own tomb and selected the site for it. He started the construction and, after his death, his son Jahangir completed the construction in 1613. Go to the Sikandra Page.
Itmad-Ud-Daulah's Tomb, Agra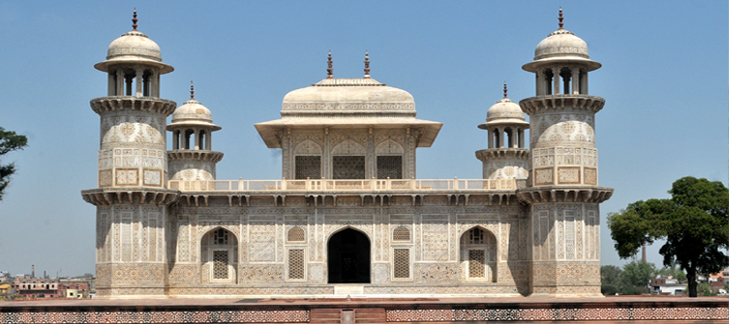 This was built by Mughal Emperor Jehangir's queen as a memorial to her father. The tombs sheer beauty will surprise you - the only reason it does not get more accolades is because it shares the stage with the incomparable Taj Mahal. Go to the Itmad-Ud-Daulah's Tomb Page.
Fatehpur Sikri, Agra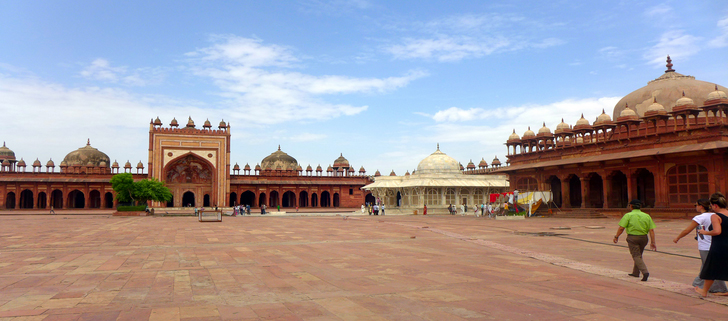 Built by Emperor Akbar to be a co-capital with Agra, Fatehpur Sikri is an amazing display of architectural splendor. It was the first planned city of the Mughals and also the first one designed in Mughal architecture, an amalgamation of Indian architecture, Persian and Islamic architecture. Go to the Fatehpur Sikri Page.
Mehtab Bagh, Agra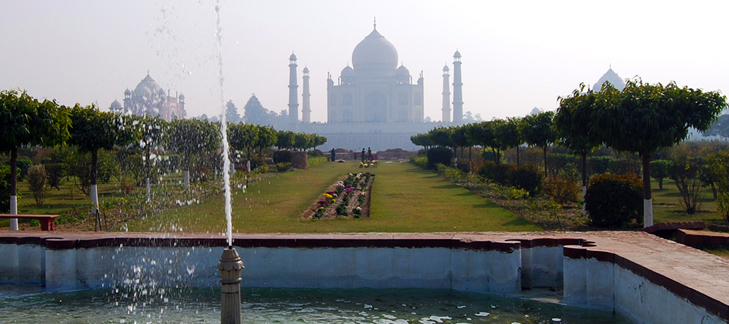 Mehtab Bagh is a beautiful 500 year-old Mughal garden located across from the Taj Mahal on the other side of the Yamuna River. It offers great views of the monument, especially at sunset. When the Taj was built on the Yamuna's south bank the moonlight garden grew just across the river on the northern waterfront. Once an oasis filled with fragrant flowers, shaded pavilions, fountain jets and reflecting pools, the abandoned 25-acre plot is now part of a project to establish protective greenways around the Taj. As the land is reclaimed, historians, geographers and botanists from around the world are learning about the magnificent garden that once occupied the site.