Group of Monuments at Mahabalipuram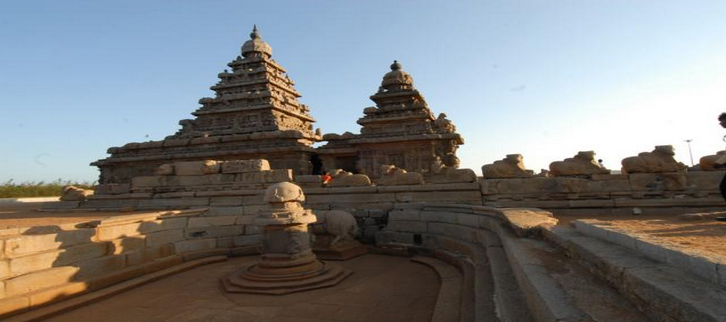 The town of Mahabalipuram (also known as Mamallapuram) is home to over forty world famous monuments including the world's largest open air bas relief. Four of these monuments have UNESCO World Heritage Site status including the structural temples, the five Rathas (chariot temples), the Mandapas (cave temples with bas reliefs) and the rock reliefs of the area. Go to the Group of Monuments at Mahabalipuram Page.
Five Rathas, Mahabalipuram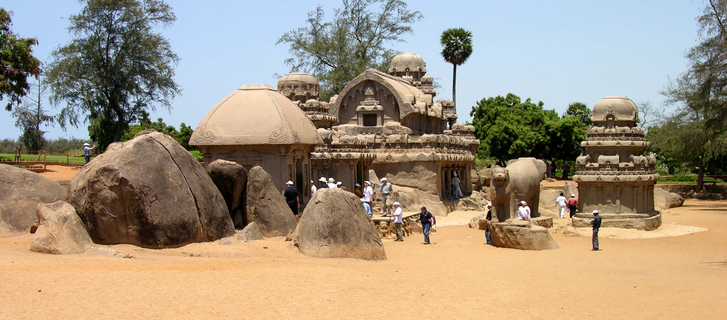 These rock-cut temples are rated as excellent example of Pallava art. Shaped in different styles, the five structures are named after the Pandava brothers of Mahabharatha and Draupadi. These are monolithic temples, each created in a different style, they are also known as the Pancha Pandava Rathas, and the fort of the rathas are supposed to have been scooped out of a single rock formation.
Krishna Mandapam, Mahabalipuram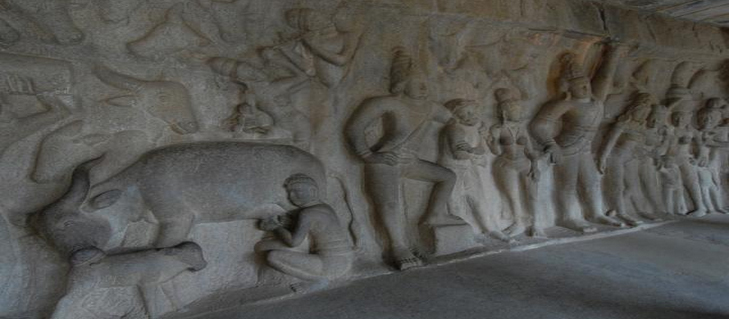 This cave has a big bas-relief, notable for its realistic representation. The panel relates one of the stories of Lord Krishna. Bas-Relief. The World's largest bas relief measuring 27m X 9m is the pride of Mamallapuram. This huge whale back shaped rock contains figures of gods, demigods, men, beasts, birds and infact, representatives of the entire creation.
The Shore Temple, Mahabalipuram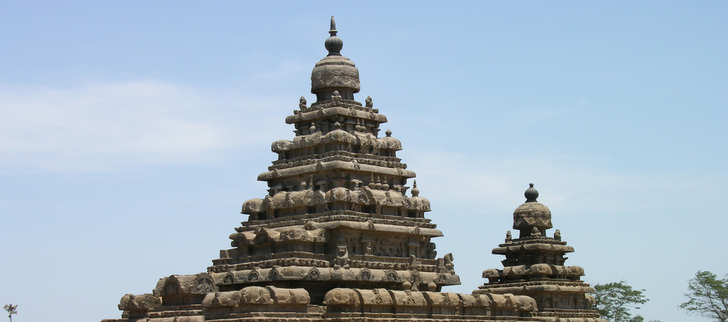 This is one of the oldest temples in South India. It belongs to the 8th Century AD and is a good example of the first phase of structural temples constructed in Dravidian style.
Caves, Mahabalipuram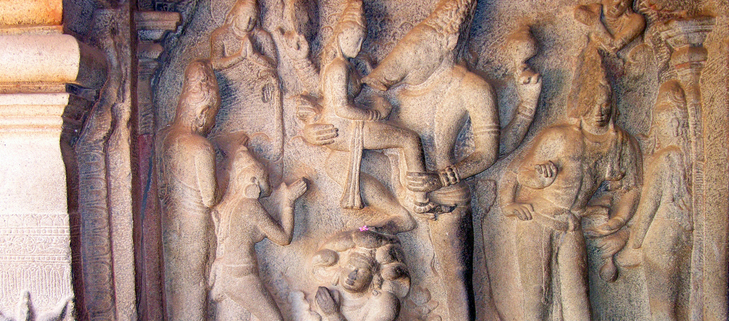 There are nine rock cut cave temples. The Mahishasuramardhini cave, contrasting the goddess fighting a demon on one side, and Lord Vishnu's cosmic sleep on the other, is a particularly remarkable one.
Tiger's Cave, Mahabalipuram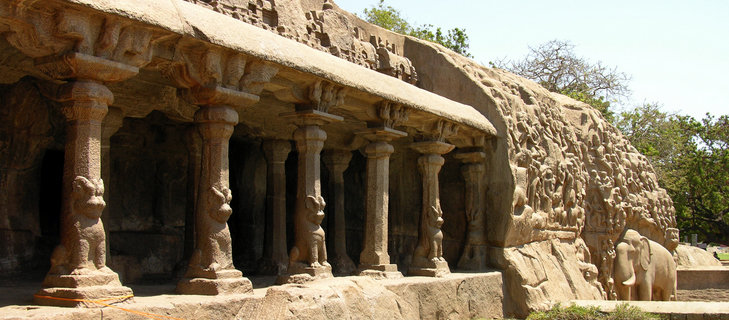 It is 5 kms North of the main monument complex, and on the way to Chennai. It has an open-air theatre, where cultural programmes were held for the benefit of the royal family.