Sights in Cochin
Chinese Fishing Nets, Cochin
Chinese fishing nets have been an iconic part of Kochi's coastline for five centuries.

Thought to have been brought to the Malabar Coast by the Portuguese from their colony in Macau, the nets are fixed land installations usually operated by a team of six. The shore operated lift nets' rigging is comprised of bamboo poles set on teak wood pivot points. The cantilevered fishing net structures are about 32-feet high, and require excellent coordination between multiple people to be effectively lowered in and raised out of the water. Go to the Chinese Fishing Nets Page.
Saint Francis Church, Cochin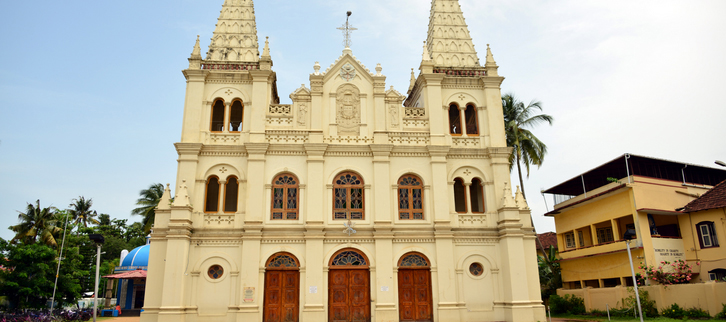 Saint Francis' Church inside Fort Kochi (Fort Cochin) is one of the first European churches built in India. The Portuguese traders who built Fort Kochi in 1503 took the same route used by the legendary Portuguese explorer Vasco da Gama, the first man to reach India by sea, to reach India in 1498.

Saint Francis' Church was built over an earlier wooden church dedicated St. Bartholomew. The Portuguese Viceroy, Dom Francisco Almedia was granted permission by the Raja of Cochin for permission to rebuild the wooden church and dedicate it to Saint Anthony between 1510 and 1516.
Go to the Saint Francis Church Page.
Cochin Backwaters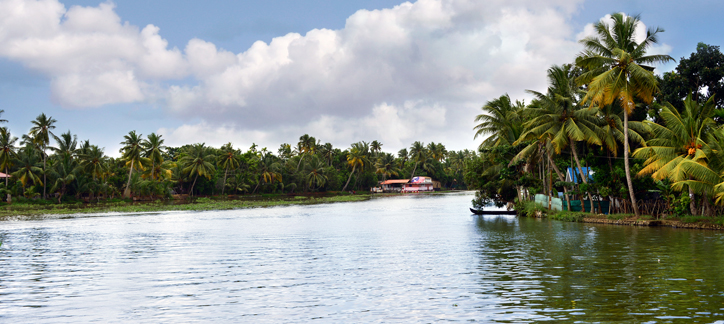 Popularly known as the Queen of the Arabian Sea, Cochin is the oldest European settlement in India. This lovely seaside city is flanked by the Western Ghats on the east and the Arabian Sea on the west. Its proximity to the equator, the sea and the mountains provide a rich experience of a moderate equatorial climate. Cochin is arguably the ideal starting point for exploring the unfathomable diversity and beauty of Kerala. Go to the Cochin Backwaters Page.