Holi is celebrated all over India and its many regions. In our opinion, the best place for upscale explorers to safely observe and participate in Holi is the charming, laid back city of Udaipur in Rajasthan. Besides being one of India's best cities to relax and explore, with its abundance of hills, lakes and palaces, Udaipur's residents tend to be more cultured than some of the people found in India's larger cities, where foreigners participating in Holi celebrations can draw unwanted attention and even some harassment.

When our guests participate in Holi in an upscale area of Udaipur along with our guides and staff, they can experience the best of Holi festivities without any risk of other participants paying them undue attention. We provide traditional Indian clothing to all our guests for this festival, and the resulting multi-hued attire is yours to keep afterwards.

All our guests also get preferred seating for the ancient and colorful Holika Dhan ceremony at Udaipur's City Palace on the eve of Holi. The King of Udaipur and the Royal Family lead the ritualistic ceremony with the King lighting the traditional Holika Pyre, which is followed by regional cultural entertainment and a sumptuous feast
Feb 24th (Monday): Arrive at Kathmandu.
Upon your arrival at Kathmandu you are greeted by an Easy Tours Facilitator or your guide, and your chauffeur. This itinerary assumes an arrival at Kathmandu by the early afternoon, at the latest. If your arrival is later, an additional night can be arranged at Kathmandu and your touring will begin the next day.
Welcome to an ancient Himalayan nation that offers a fascinating culture, incredible scenery, very warm and friendly people, great trekking opportunities, and a whole lot more. With the exception of congested Kathmandu, Nepal has charming, laid back cities and towns, along with picturesque wildlife parks that are home to many endangered species.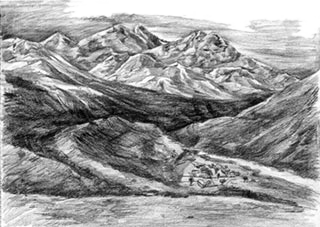 The unfortunate picture
(of the effects of the 2015 earthquake) painted by the media, like much of what they do, is severely exaggerated. For example, the three ancient temples, all UNESCO World Heritage sites, in Kathmandu received very little, or no, damage. The three Durbar Square's (all of which are also UNESCO World Heritage Sites) in the queen cities of the Kathmandu Valley did receive fairly heavy damage, but most of their monuments are still standing and still provide wonderful insights into the local culture over the last millennia.
You are driven to Bhaktapur
for a guided exploration. Bhaktapur lies on the way between Kathmandu airport and Nagarkot.
Bhaktapur is a UNESCO
World Heritage Site and one of the Kathmandu Valley's three queen cities, literally meaning The City of Devotees. Although this queen city received extensive damage during the 2015 earthquake, there still is enough remaining to marvel at as you walk around the ancient square with its unique architecture and charming temples. The architecture and culture here is different from what you will experience in most of Kathmandu, as ancient Newari architecture and culture are found here in their purest form.
After this exploration
you will be driven to Nagarkot, which is located about an hour and a half drive to the east of Kathmandu. Nagarkot is situated at an elevation of 7135 feet (2175 meters) and offers a panoramic view of the Himalayas. On a clear morning you can see five of the world's ten highest mountains - Everest 29,028 feet (8848 meters), Lhotse 27939 feet(8516 meters), Makalu 27,765 feet (8463 meters) and Manaslu 26,781 feet (8163 meters), as well as many other summits.
Check-in at the Mountain Resort on your arrival at Nagarkot. Your room will have a balcony with a direct view of the Himalayas. We recommend that you turn in early this evening. Please note that the best time for good visibility of the distant Himalayas is at sunrise.
Feb 25th (Tuesday): Nagarkot - Kathmandu.
Awaken before sunrise in the morning so that you can take in the amazing vista of the Himalayas. Besides your balcony there are various other locations at the resort that provide a great view, including the large rooftop that is adorned with local plants. Check-out of the resort after you freshen up and have breakfast. Join your chauffeur for the drive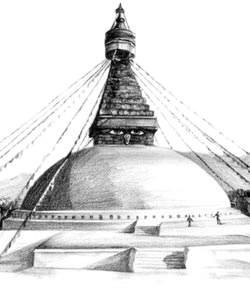 to Kathmandu. Arrive at Kathmandu where you are assisted with your check-in to your hotel.
There is a break
for lunch.
Afternoon -
After lunch you will visit the Swayambhunath Temple and Pagoda, Kathmandu's signature monument. With a history that may go back as far as 2500 years, this ancient complex is a UNESCO World Heritage Site. The temple and stupa are built on a hilltop and are visible from most of the Kathmandu Valley. The devout walk up the hill from the base (365 steps), but most tourists prefer to drive up almost all the way up and then use the few steps on the other side of the hill.
Although a couple of the surrounding monuments were destroyed/damaged during the 2015 earthquake, the main structure still stands, along with other smaller shrines and monasteries surrounding it.
From here you will proceed for a tour of Pashupatinath Temple
, a UNESCO World Heritage Site and one of the most sacred Hindu shrines in the world. Originally built around 2400 years ago, the (now) spectacular temple was reconstructed by a Nepalese king in the 15th century after the original wooden structure was (purportedly) consumed by termites. A lesser known fact among western visitors is that Nepal's natives are primarily Hindus (over 80%), and Pashupatinath's surrounding area is dotted with ancient Hindu shrines and ashrams, as well as a steady stream of pilgrims and worshippers. Nepal's holy river, Bagmati, flows through here and its banks are constant witnesses to Hindu ceremonies for the dead and the living. There is a cremation area where pyres are always present, and our guides will ask you for a mindful approach in these areas. The main temple and most of the surrounding shrines received no damage in the 2015 earthquake. You will return to your hotel after this exploration.
Feb 26th (Wednesday): Kathmandu.
Weather permitting, you have the option of experiencing the
Everest flight
this morning - you can have us facilitate this with private assisted transfers between the hotel and the airport, or you can save a little money by having your hotel travel desk arrange this as part of their daily group airport transfers. If you decide to take this flight, on your return you will freshen up and have breakfast. If weather conditions result in the flight getting cancelled,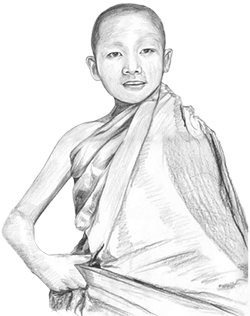 this can be substituted for the following day.
Continue your tour of Kathmandu city
with the Boudhanath Stupa, a UNESCO World Heritage Site that is one of Kathmandu's two landmarks. This is the largest stupa in Nepal and a major pilgrimage destination for Buddhists. Said to have been built just after Lord Buddha's departure from the world about two and a half millennia ago, the stupa has multiple legends associated with it in both Nepalese and Tibetan Buddhism. The influx of Tibetan Buddhists escaping China's control over the last six decades has influenced the area around it as many of them have settled here, and have also built over 50 Gompa's (monasteries) around the Stupa. Exploring the stupa and its colorful surrounding areas is a highlight for any visitor to Kathmandu. The spire of the stupa and a few other areas received some damage in the 2015 earthquake and repair work is ongoing.
After the Stupa you will enjoy a walk in
Thamel
, the main bazaar area of Kathmandu. Thamel is also where a lot of the inexpensive hostels and other budget lodging options are located, and its colorful alleys are always abuzz with activity. Locals and backpackers flock to this area to shop for a vast range of products, from daily requirements to souvenirs, from clothing to footwear to toys. There are also a large number of dining and street food options, ranging from local Nepalese delicacies to western fare.
There is a break
for lunch.
Afternoon -
Experience a tour of Patan City, one of the three queen cities of the valley. Another UNESCO world Heritage Site, Just like other parts of Kathmandu, although some structures here were damaged or destroyed by the 2015 earthquake, much of the amazing historic site remains, and is more than well worth a visit. Patan is the city of fine arts, and you will start with an exploration of the Durbar Square. The museum here houses a collection of ancient bronzes and religious objects. Other noteworthy monuments are the impressive carvings at the 17th century Krishna Mandir and Mahavihar, and the 12th century Golden Temple of Lord Buddha.
Feb 27th (Thursday): Kathmandu - Delhi.
You are assisted with your check-out from your hotel and driven to the
Kathmandu Durbar Square
, another UNESCO World Heritage Site. Some of the ancient monuments here were also damaged/destroyed during the earthquake, but much of it remains intact. The monuments in the Square were built between the 12th and 18th centuries, and this is where most of the state ceremonies are performed up until today. Start with a visit to Kumari Ghar, the abode of the Living Goddess, a beautiful 17th Century three-story building. If you are fortunate, you may be graced with her appearance in an upstairs window. You will explore the ancient square and its many monuments, possibly stopping for a photo opportunity in front of the Kal Bhairav, an ancient and impressive stone relief of Lord Shiva in one of his fearsome manifestations.
There is a break
for lunch.
After lunch
you are driven to the airport where you are assisted with boarding your flight to Delhi
(Your flight e-ticket is presented to you by an Easy Tours Facilitator)
.Upon your arrival at Delhi you are greeted at the airport by an Easy Tours Facilitator and your chauffeur. You are then driven to your hotel where you are assisted with your check-in. The next day's plans are briefly reviewed and you are presented with your India Welcome Package. Among other things, this package includes a beautiful journal for your explorations of India, travel documents such as your air tickets and hotel vouchers, as well as copies of documents (such as our General Travel Guide) that were sent to you earlier.
Feb 28th (Friday): Delhi.
Begin your exploration of India with a guided city tour of Old Delhi. This tour begins with the amazing Red Fort. Both the Jama Masjid (Mosque) and this massive structure were built by Shah Jahan, the emperor who created the Taj Mahal.
The great city
inside the massive sandstone walls of the Red Fort offers visitors a large number of architectural and historical attractions; it was once known as the 8th wonder of the world. The Red Fort was the seat of the Mughal Empire for more than two hundred and fifty years and is also a UNESCO World Heritage Site. It is an amazing example of a blend of Persian, Indian and European architecture. One of your most vibrant and enduring memories of India will be your next experience as you drive, walk and ride through the ancient city's streets and alleys for a couple of hours; enjoy a fascinating rickshaw ride,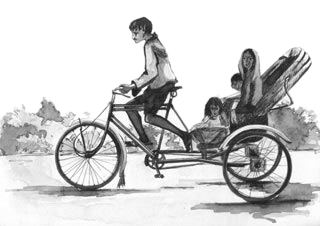 and extended walk with your guide through the crowded ancient alleys of Chandni Chowk. The cacophony of sounds both ancient and modern from the cries of hawkers and the animated bargaining that have echoed through the centuries, to the modern motor horns, the riot of colors from spices to saris, and the equally diverse smells emanating from the street food stalls and spice markets that form part of the bazaar, this is truly an assault on the senses at every level. Next is an exploration of the Jama Masjid (1650 A.D.), the largest mosque in India. The Masjid (Mosque) is a magnificent example of Mughal architecture and is constructed of red sandstone and white marble. It is an active place of worship and its courtyard can hold 25,000 worshippers.
There is a break
for lunch.
After lunch a short drive will deliver you to an oasis of calm and serenity, which also happens to be your last destination in Old Delhi. The cremation site of Mahatma Gandhi (Raj Ghat) is a simple yet stirring memorial to the father of the nation. Lush lawns extend beyond the enclosure surrounding the black marble platform occupying the spot where the Mahatma was cremated. An eternal flame burns next to the platform.
From here
you have the option to drive to the nearby National Museum, the crown jewel of India's Museums, for a very short tour. If museums are
not your cup of tea
, your Guide will offer alternatives to this highly recommended experience.
The museum is charged in its mission statement with being "the epitome of national identity", a goal that it undoubtedly achieves. There is a plethora of exhibits and artifacts and a comprehensive tour would take well over a day. Our
visit will be brief
, and your Guide will walk you through the Pre History Gallery's Harrapan Collection and its displays from the Indus Valley Civilization, which flourished on the banks of the river of the same name. Most visitors to India are unaware of the fact that this was the most advanced and widespread of the world's three oldest civilizations, and that the nation of India derived its name from this magnificent river.
You will be amazed by the sophistication of the exhibits of pottery, tools, coins, jewelry and other artifacts that range from
10,000 BC to 1000 BC
.
Please let us know if you would like a more extended visit while finalizing your tour reservation process.
After exploring the museum you will be driven back to your hotel.
Feb 29th (Saturday): Delhi.
Continue your exploration of Delhi with a guided city tour of New Delhi. This excursion begins with a drive through Lutyens' New Delhi. This drive will include photo opportunities at the following attractions - the exterior of the massive and awe-inspiring Rashtrapati Bhawan (known as Viceroy's House during the British era) and Delhi's landmark structure India Gate. From here you will be driven to visit the Bangla Sahib Gurudwara.
This gold domed Sikh Temple
is the most prominent Gurudwara in Delhi and is associated with the eighth Sikh Guru, Guru Har Krishan. It was first built as a small temple by Sikh General Sardar Bhagel Singh in 1783,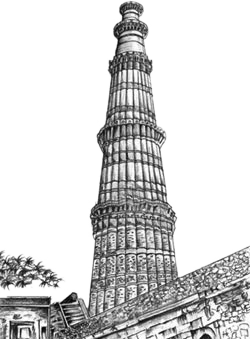 who supervised the construction of nine Sikh shrines in Delhi during the reign of Mughal Emperor Shah Alam. The campus includes the temple, a kitchen, a school, an art gallery, and the holy pond (Sarovar), whose water is called Amrit (Holy Nectar). As with all Sikh Gurudwaras, the concept of langar (community meal) is practiced here and anyone may eat in the Gurudwaras Kitchen. Thousands of meals are prepared daily and served to all visitors, regardless of race, religion or other status. The food is prepared by the religious leaders who are assisted by scores of local volunteers. You will witness the fascinating processes of cooking, serving and cleanup for these countless meals. Only vegetarian food is served, so that no religion's dietary restrictions are violated. After the langar ceremony, you will drive through Connaught Place, which is New Delhi's downtown.
There is a break
for lunch.
After lunch,
you will drive to visit the magnificent tomb of the Mughal Emperor Humayun.
Delhi has such an abundance
of amazing monuments that this Tomb Complex (1562 A.D.) does not quite get the acclaim that it deserves. It is Delhi's third UNESCO World Heritage Site and its amazing architecture and the elaborate gardens will captivate you as your guide explains the unique architectural and historic facets of this monument.
The last part
of this excursion is the awe-inspiring Qutab Minar (1193 A.D.). This 239 ft tall medieval tower is a symbol of victory and a beautiful example of Persian architecture from that period. There is a winding stairway inside the tower that goes up all the way to the balcony at the very top of the tower - unfortunately they are no longer accessible for visitors. The Qutab Minar and its Monuments are also a UNESCO World Heritage Site.
Within the Qutab complex
, amidst the ruins of the Quwat-ul-Islam Mosque, stands one of the legendary Ashoka Pillars. This large iron pillar has withstood the ravages of Delhi's weather (and recent pollution) and has not rusted in over 1500 years.
From the Qutab Minar you will be driven back to your hotel.
Mar 1st (Sunday): Delhi - Varanasi.
You are assisted with your check-out from your hotel and driven to the airport. You are assisted with boarding the mid-morning flight to Varanasi. You are greeted on arrival at the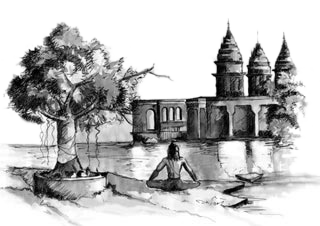 Varanasi airport and then driven to your resort where you are assisted with your check-in.
There is a break
for lunch.
Afternoon -
after lunch you will experience
a walking city tour of Varanasi that includes visits to some of the ancient temples that lie along the banks of the holy river. You will walk through the narrow lanes and through the crowded bazaars to discover a way of life that has not changed much over the past few millennia.
Sunset cruise on the Ganga
- Two of the highlights of your time in Varanasi are the sunset and sunrise cruises on the Ganga. You can float your own lamps while you watch the ancient prayer and oil lamp ceremony at sunset. Your boat enables you to enjoy a great view of the hundreds of lamps as they are sent floating down the holy river.
Mar 2nd (Monday): Varanasi - Delhi - Agra.
Start your day with an early morning boat cruise on the Ganga. The best time to visit the Ghats is at dawn, as that is when the pilgrims take their morning dip. It is also the ideal opportunity to experience some of Hinduisms ancient and iconic rituals. You can simultaneously witness the ceremony of a recently deceased Hindu's ashes being immersed in the river, while nearby, another Brahmin priest orchestrates the naming ceremony of a newborn. Your boat offers an excellent view of all the activity on the Ghats - women bathing discreetly while still wearing their sarees, priests offering prayers as they immerse themselves in the holy water, men that are oblivious to their surroundings as they practice yoga or meditate on the banks of the Ganga.
Return to your resort
for breakfast and pack.
You are assisted
with your check-out from your resort and driven to the airport, where you are assisted in boarding your afternoon flight to Delhi. You are greeted on arrival at the Delhi airport and driven to Agra on North India's newest highway. Check-in at your hotel upon your arrival at Agra.
Mar 3rd (Tuesday): Agra.
Enjoy a visit to the magnificent Taj Mahal at sunrise - the best time to see it during most of the year! The world's greatest monument dedicated to love is obviously a UNESCO World Heritage Site.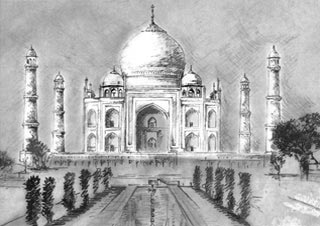 The Taj Mahal was completed by Emperor Shah Jahan in 1653 A.D. as a memorial to his beloved queen Mumtaz Mahal. This spectacular white marble mausoleum was created by about 22,000 skilled craftsmen and it took twenty two years to complete. When you experience the Taj Mahal with an Easy Tours Guide who shares unique insights into its innumerable facets, some of their passion for this masterpiece may rub off on you. As the rising sun's rays illuminate the precious stones inlaid in the marble, they will gleam momentarily as the marble's color changes. Return to your hotel after this and enjoy breakfast.
You are at leisure
for a couple of hours to enjoy the amazing facilities and view of your resort. Join your guide for an afternoon of exploration after lunch.
From here you will proceed for a walk through Agra's ancient and iconic
Kinari Bazaar
. Although this has similarities to Chandni Chowk in Old Delhi, there are enough unique elements to this crowded and lively market where all sorts of goods are sold, from spices to clothing to crafts and much, much more. The exotic smells emanating from the colorful street food stalls, the sounds of the negotiating buyers and sellers, the sight of cows meandering docilely through the crowds, all combine to make an experience that you will not forget.
After your walk
through the bazaar you will visit the first red sandstone fort of North India, the Agra Fort, a UNESCO World Heritage Site. It was built in 1565 by India's greatest Mughal ruler, Emperor Akbar. Its royal audience halls, immense stone courtyards, marble mosque and the private royal chambers give us a glimpse of the grandeur of the Mughal Empire.
Late afternoon:
Enjoy a sunset visit to one of the Seven Wonders of the World, the incomparable Taj Mahal. Explore the amazing Taj and its surroundings until it is time to admire the sun's rays setting on the façade of the world's finest monument.
Mar 4th (Wednesday): Agra - Ranthambore.
Check-out from your hotel and then you are driven to
Abhaneri
. You can either get a packed meal from your resort, or, before your arrival at Abhaneri, you have the option to stop for lunch at a reasonably priced nature resort that serves organic and all natural food, most of which is freshly picked from their estate. Chand Baori is a unique monument that is located next to a charming Rajasthani village. Please note that the local guides in Abhaneri are not as proficient in the English language as the guides you will have in other destinations, and their accents can be hard to understand. The massive 10th century
Chand Baori
stepwell is one of the most impressive in all of India. The depth of the stepwell is that of a modern 7 storey building, and there are stairs leading down to the bottom from three of the 100 foot plus (35 meters) four sides of the opening. Enjoy a guided exploration of the stepwell and then you will walk through the small village to get a glimpse of the lives of the simple but proud
Rajasthani villagers
. There will be young boys and girls herding goats, sheep, and cows around the area, camels carrying loads for their owners, and many other experiences that are only found in rural India. There are potters huts that you can stop at, as well as ladies weaving traditional garments, as well as opportunities to view many other indigenous activities. This is not a disguised effort to sell local wares, as is often found in tourism destinations. These are real villagers, and their simplicity, warmth, and hospitality will captivate you.
After this you will
continue on with
your journey to Sawai Madhopur (Ranthambore National Park). The second half of this drive is through rural Rajasthan and there are multiple photo opportunities of the colorful villagers as they go about their daily activities. You will also encounter many camels and other livestock on this drive. You are greeted on arrival at your jungle lodge and assisted with your check-in.
Since 2006, Easy Tours of India
has tracked the percentage of tiger sightings for our guests in Ranthambore National Park. More than 85% of our guests have had tiger sightings during this period, with many of them getting multiple sightings.
Mar 5th (Thursday): Ranthambore.
Covering an area of 410 square kilometers, Ranthambore National Park runs along the eastern spur of the Aravali mountain range until it meets with the Vindhya ranges.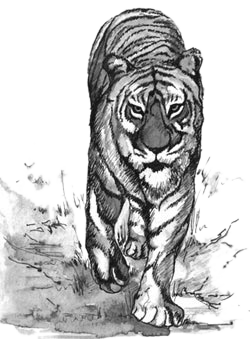 Ranthambore was once the Jaipur rulers' private hunting ground. In 1972 it was declared a Sanctuary and was brought under the Project Tiger Conservation platform. Dry deciduous forest covers most of the park, and the vegetation is lush around the many small lakes and ponds. The open grasslands that are the tiger's favorite terrain account for much of the land on the higher slopes. This varied flora supports a large number of animals including a variety of deer, the sloth bear, the shy caracal, leopards and of course, the tiger.
Enjoy wildlife safaris
into the park in the morning and evening. All meals will be at your lodge during your stay at Ranthambore.
In between safaris, you have the option of a guided visit to the
Ranthambore Fort.
This excursion does have a fairly steep climb with approximately 700 feet of stairs. The massive Fort is one of the finest examples of the ancient Hindu concept of Vana-Durg, or a fort protected by a jungle. The history of this Fort (originally built in 944 A.D.) is a chronicle full of tales of blood and valor. Successively occupied by the Muslims, Rajputs and Mughals, the insides of the fort today lie partly in ruin. There are superb views of the park to be had from its ramparts. There is also an ancient temple located in the fort which attracts a continuous stream of pilgrims from the surrounding villages. A little note of caution - a large number of aggressive langurs (South Asian monkeys) have made the Fort area their home and it is not advisable to have food or shiny objects visible in your hands as you tour the fort as they will be snatched away.
Mar 6th (Friday): Ranthambore - Jaipur.
Enjoy your last safari into Ranthambore in the morning. Return to your hotel after the safari to freshen up and have breakfast. You are at leisure for a while so that you can freshen up, after which check-out from your jungle lodge and then there is a break for lunch (included). After lunch you are driven to Jaipur. Sawai Madhopur itself (the community located next to Ranthambore) is a rural small town, and you will drive through it to get a glimpse of life here before you head for Jaipur. The first half of this drive is also through rural Rajasthan and there are multiple photo opportunities. Check-in at your gorgeous hotel upon your arrival at Jaipur.
Mar 7th (Saturday): Jaipur.
Start your day with an excursion to the Amber Fort and Palace, a UNESCO World Heritage Site, located a short distance from the walled city. Just like the Emperors of a few centuries ago, enjoy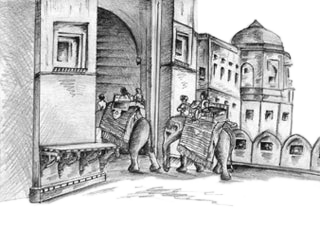 the ascent up to the ramparts of the fort on top of a colorfully caparisoned elephant. If you prefer not to ride the elephants, you can be driven to the rear entrance of the monument. The massive Fort complex was originally built by Raja Mansingh and is one of India's finest examples of Rajput architecture. Explore the chambers and hallways, which are famous for their exquisite designs and handcrafted embellishments. Return to the valley beneath the Fort and you are driven to the historic Samode region for a unique Rajasthani experience. The custodians will give you a guided tour of the unique Samode Palace, presently operating as a luxury boutique hotel.
The famous Rajasthani lunch
is included at the Palace.
After lunch you will experience a camel back (camel-drawn cart is an option) safari through surrounding rural area, which is also dotted with historic monuments. A village walk will take place, when you can observe how the locals go about their daily lives and work.
Please bear in mind that this is a semi-arid locale and there are no large sand dunes.
You are driven back to your hotel in Jaipur after the camel safari.
Mar 8th (Sunday): Jaipur - Udaipur.
You are assisted with your check-out from your hotel after breakfast and you now proceed for a guided exploration of the walled city of Jaipur, including the magnificent City Palace. You will visit Jantar Mantar (a UNESCO World Heritage Site), which is the fascinating stone observatory built by Raja Jai Singh in 1728. Among other instruments, it includes a giant sun dial that is accurate to within 2 seconds. After the observatory comes a photo opportunity of the Hawa Mahal (Palace of the Wind). This intriguing facade was built in 1799 so that the ladies of the court could use its unique windows and observe the bustling bazaar without being visible to the people on the streets. Continue the tour with an exploration of the City Palace, the former royal residence (a part of which is still occupied by the Royal family and is not accessible to the public), built in a blend of Rajasthani and Mughal architectural styles. This immense complex also houses a number of museums that offer a large and impressive collection of costumes, armory and miniature paintings. You will also take a stroll with your guide through the "pink" bazaar in the heart of the old town, and watch the locals as they bargain for their everyday necessities.
There is a break
for an early lunch.
You are now driven
to the outskirts of Jaipur to the ancient Hindu pilgrimage site of Galtaji in the Aravalli Hills. The complex of temples here is collectively known as the Monkey Temple because a large tribe of monkeys lives here and believes they own all the monuments. We recommend that you don't carry any food in your hands, as it may be snatched away. The complex of temples has several ponds that are fed by springs on the hill tops, and Hindu pilgrims consider taking a dip in these to be purifying. The monkeys agree and swim around the main pond with reckless abandon, and many of them can be seen
diving into the pool
from various vantage points.
Enjoy a guided tour
of the beautiful Galtaji Temple, which is crafted in pink stone. There are other ancient temples in the complex, such as the Balaji Temple. Monkeys are everywhere, and they are obviously in-charge! For someone not used to their social behavior and grooming practices and rituals, observing them can be fascinating.
After this,
you will be driven to the airport in time to board your late afternoon flight to Udaipur. You are greeted upon arrival at the Udaipur airport and driven to your hotel where you are assisted with your check-in.
Mar 9th (Monday): Udaipur.
Proceed for a city tour, including a tour of the fabled City Palace. At this Palace complex, explore the beautifully decorated rooms with thousands of exquisite, handcrafted mirrors that cover the walls, the ancient ivory doors (a dark reminder of Indian royalty's passion for hunting), the brightly colored stained glass windows,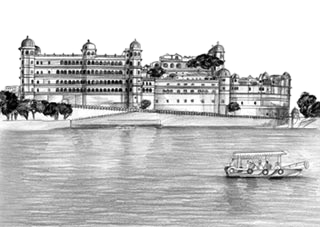 expansive inlaid marble balconies and the unique peacock courtyard. There are amazing views to be had from this structure, especially of Lake Pichola, the Lake Palace hotel and Jag Mandir Island. Enjoy a private tour of the amazing Crystal Gallery, which houses the world's largest collection of priceless crystal. Marvel at pieces like the complete bedroom furniture set in crystal, discovered recently in a store room off the palace.
There is a break
for lunch.
After lunch
you will enjoy a cruise on Lake Pichola and visit the historical and beautiful monuments at Jag Mandir Island (if available - the royal family at Udaipur will occasionally rent out the island for large celebrations, and on those occasions the island cannot be visited by tourists).
Return to your hotel after this explorations.
Evening:
Your guide will pick you up from your hotel and accompany you to the City Palace complex where you will witness the ancient traditional Holika Dahan ceremony, or custom of lighting the Holi Pyre, on the night before Holi. The Royal family of Mewar (Udaipur and the surrounding regions) performs this celebration with great pomp and ceremony. A grand procession led by the Royals arrives and then the ceremony begins. After the ritual prayers for this occasion, the King lights the pyre. The end of the event is a traditional dance by a local troupe, performed only at this one occasion every year.
Dinner is included
at the City Palace after the ceremony.
Mar 10th (Tuesday): Udaipur - Delhi - International Flight.
Today is Holi, the festival of colors, one of India's biggest festivals. We do not recommend celebrating Holi in almost all cities of India as this festival includes intoxicated youth who can get aggressive in the celebratory crowds, especially with foreign visitors.
The upscale area (in the small city of Udaipur) where our guests celebrate is an exception and the celebration here is a lot of fun, but not crazy. The locals take to the streets and everyone douses each other with powdered colors as well as colored water. You will walk through residential neighborhoods and small bazaars as you celebrate. Our guests are provided with traditional Indian clothing on the day before Holi and you are welcome to keep the colored clothing as a memory afterwards.
Return to your hotel after the celebration.
You are assisted
with your check out from your hotel and then
there is a break
for an early lunch. After lunch you are driven to the airport in time to board your mid-afternoon flight to Delhi. Arrive at Delhi airport and collect your baggage, then check-in for your international flight.
If your international flight departure
is four or more hours from your scheduled arrival time at Delhi, you are greeted at the Delhi airport by an Easy Tours Facilitator and your personal chauffeur. Your personal vehicle and chauffeur are available to you until 9 pm for your assisted check-in at the airport. This is a good time to do some last minute shopping and/or sightseeing if you are so inclined. If your flight departs early the next morning, you may want us to arrange a room for you so you can rest.
Our services end at Udaipur or Delhi airport.